I went down to Ground Zero before the show yesterday, not to climb any street lights, but to see if it felt any different with bin Laden dead.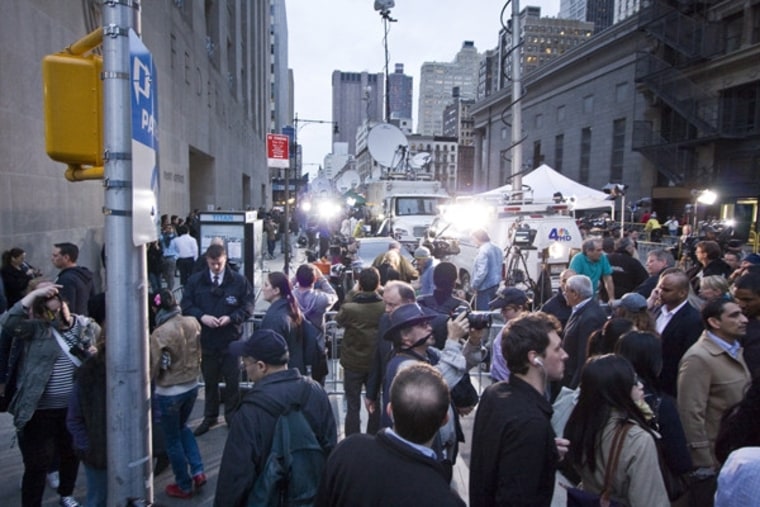 The northwest corner is where all the celebrating was. There's a new makeshift memorial there now and more stand-up reporters and satelite trucks than you can shake your fist at.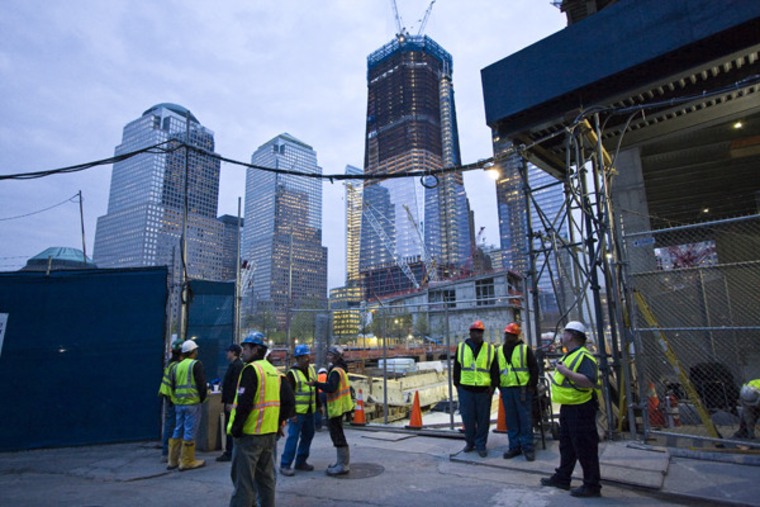 A peek through the fence on the south side revealed visible progress on the trees being planted around the memorial pools.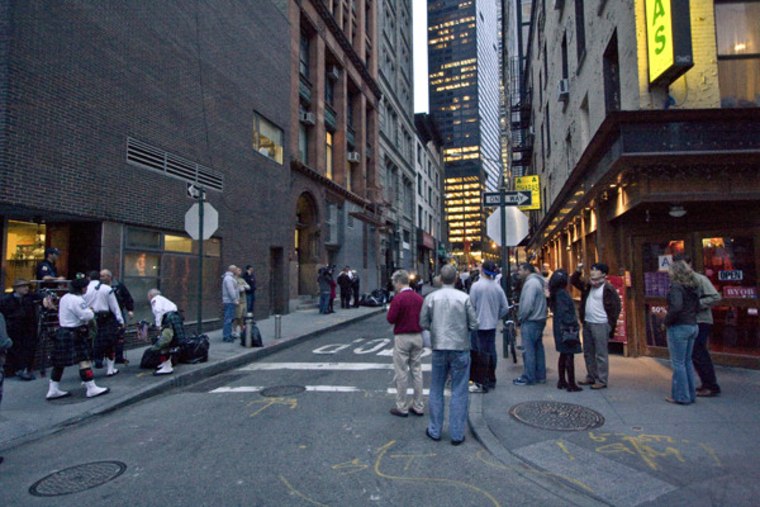 The FDNY had just finished a bag pipe parade behind Ten House and a familiar crowd was gathered in O'Hara's.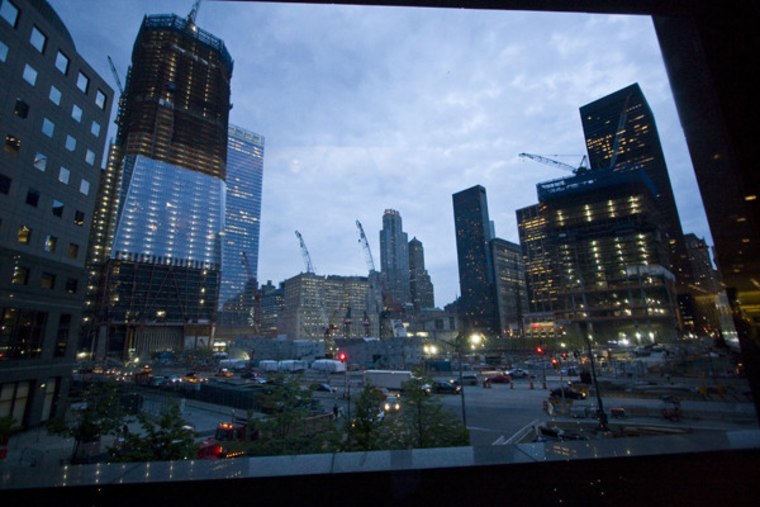 The World Financial Center was barren and silent. Two maintenance guys worked quietly to repair a revolving door.
So things are relatively the same. Even the crazy tour guide guy was there, making tourists feel awkward with his shouted rhymes, "It's history! Don't let it be a mystery!" Jumping in front of their cameras as they tried to take pictures of newspaper front pages with headlines about bin Laden's death taped to the fence . "Open your eyes, you might be surprised!"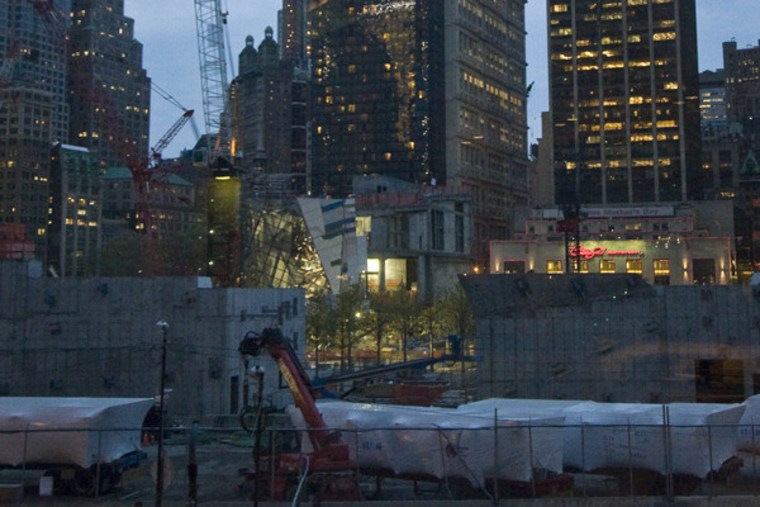 But by the end of my circumnavigation of the site I decided I did have a different feeling. The progress of the construction is very encouraging. Tower 1 is now slightly taller than WTC7 and carrying a lot of glass. The Deutsche Bank building is totally gone so you can see the new W Hotel and that other new one behind 90 West. 4WTC is huge and looming now. The memorial museum is visible from street level and a considerable amount of the facade is finished. The whole scene inspires thoughts of what's coming instead of what used to be there. And the character of the tourism and media attention seemed different as well, less exploitive of the tragedy and more enthusiastic. Maybe it was just a difference in my mind, but bin Laden's death seemed to contribute to that sense of moving forward at Ground Zero.