UPDATE: All of the clips of this event can now be found here.
__________________________________
Hillary Clinton, Bernie Sanders and Martin O'Malley will participate in the First in the South Democratic Candidates Forum moderated by Rachel Maddow.
The forum will take place on Friday, November 6, 2015 from 8 to 10 p.m. ET.  We are aware that you have questions of your own. Here are the ways to submit your question so it could end up being asked:
MSNBC's live coverage begins at 6 p.m. ET with a special edition of Hardball with Chris Matthews.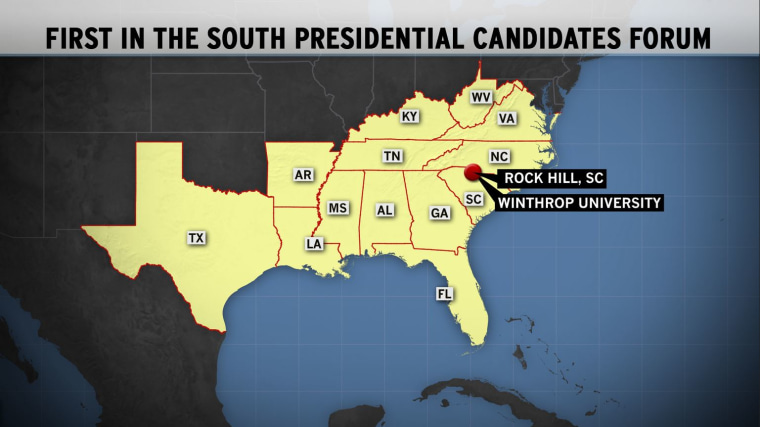 The forum will be held at Winthrop University's Byrnes Auditorium in Rock Hill, South Carolina, and is hosted by the South Carolina Democratic Party (@SCDP), Congressman James E. Clyburn, the DNC's Southern Regional Caucus and twelve Southern State Democratic Parties (shown in the map at right).