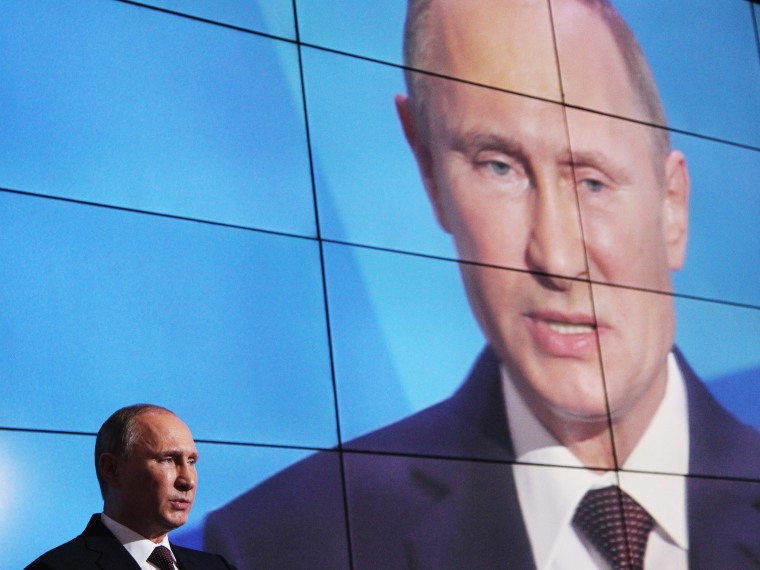 Western critics of Russia's Sochi Winter Olympics have picked up too much speed and risk skidding off piste. A justifiable attempt to scrutinise the government of President Vladimir Putin has degenerated into an exercise in schadenfreude and ill will. Politicians who have decided to attend the games (including China's Xi Jinping, Japan's Shinzo Abe and Turkey's Recep Tayyip Erdogan) have been level-headed. Those who have ostentatiously stayed away -- the UK's David Cameron, Barack Obama of the US and France's Francois Hollande -- are following what the critic Harold Rosenberg once called "the herd of independent minds".
Caldwell proceeded to offer a curious defense. Sure, there was Russian corruption around Olympic construction, but it wasn't all Putin's fault and it's commonplace anyway. Sure, Putin has arrested and jailed political opponents, but the Russian president graciously released "several" of them. Sure, Putin has cracked down on peaceful demonstrations, but blame Yeltsin.
The point, of course, is not to pick on Caldwell for an unpersuasive defense. Rather, the larger takeaway is that many U.S. conservatives have begun to see the former KGB officer as some kind of kindred spirit.
The conservative cheerleading for the Russian president continues to be a little creepy. Putin isn't -- or at least, shouldn't be -- a new iconic leader for the right. As Rachel recently put it: "It`s one thing for the right to fall in love with its own politicians, to make Ronald Reagan a saint, to make Sarah Palin their collective fake girlfriend. But the president of Russia, you guys? He is not that into you. Seriously, I know you guys hate President Obama, so it feels good to have a man-crush on somebody else, but this guy is a president of Russia. Zip it up, you guys, seriously. Have some self-respect."