Many assumed that the pushback from Republicans would be considerable. After all, Democratic fears about appearing "soft" on illegal drug use has stunted policy progress for years. But in 2013, the Obama administration adopted a progressive posture, and the right didn't much seem to care.
And why not? Because the larger effort to move public opinion appears to be already over.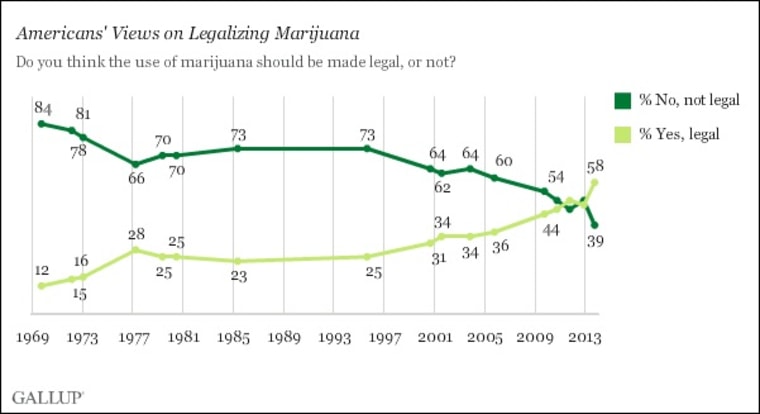 The shift on marijuana has been more gradual, but the trend is nevertheless unmistakable. And if this shift can lead to a constructive conversation about revisiting drug laws and the incarceration of non-violent drug users, the country would benefit enormously.