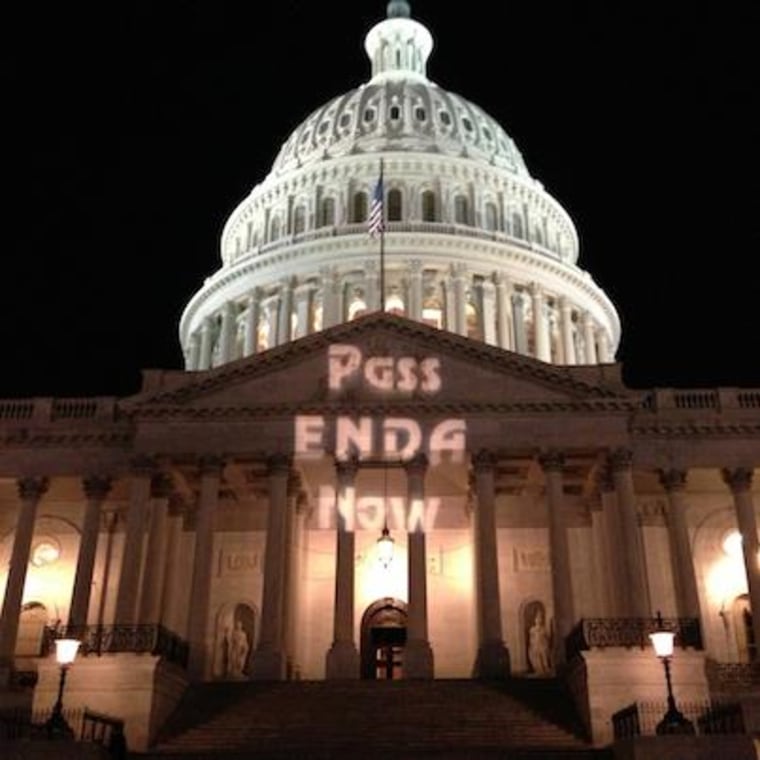 [M]illions of LGBT Americans go to work every day fearing that, without any warning, they could lose their jobs -- not because of anything they've done, but simply because of who they are. It's offensive. It's wrong. And it needs to stop, because in the United States of America, who you are and who you love should never be a fireable offense. That's why Congress needs to pass the Employment Non-Discrimination Act, also known as ENDA, which would provide strong federal protections against discrimination, making it explicitly illegal to fire someone because of their sexual orientation or gender identity. This bill has strong bipartisan support and the support of a vast majority of Americans. It ought to be the law of the land.
And ENDA can take a major step in that direction today, though the outcome in the Senate remains uncertain. The votes to overcome a Republican filibuster
appear to be there
, but 11th-hour lobbying is well underway, and some of the senators "inclined" to support the legislation have not yet formally committed.
In the meantime, far-right activist groups are getting more engaged. Heritage Action, for example, is demanding senators oppose ENDA,
arguing
that the measure "would potentially discourage job creation because it would increase government interference in the labor market." Of course, by that reasoning, literally all federal laws prohibiting employment discrimination should be repealed.
Also note, Heritage Action has warned lawmakers that the group feels so strongly about its opposition ENDA that it "will include it as a vote on our legislative scorecard."
Much of the lobbying campaign appears to be
focused on
Sens. Rob Portman (R-Ohio), Kelly Ayotte (R-N.H.) and Dean Heller (R-Nev.), who have not yet formally declared their intentions, but who seem like the Republicans most likely to put ENDA over the top, overcoming Republican obstructionism with a 60-vote supermajority.
Update: A half-hour after I posted this, Nevada's Dean Heller endorsed ENDA publicly. Unless some senators change their mind at the last minute, it's going to pass the Senate.