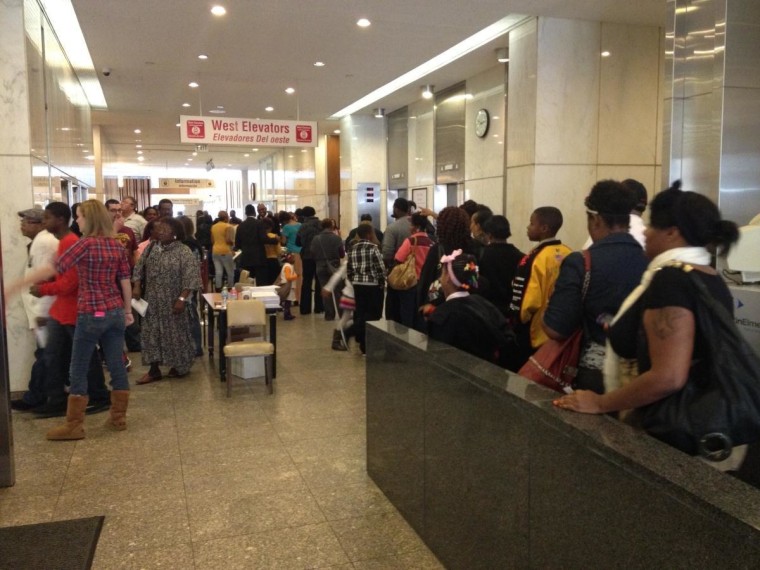 These pictures come from early voting in Marion County, Indiana, on Sunday -- a "Souls to the Polls" day. They were sent by the office of Marion County Clerk Beth White, whose office in Indianapolis, our nation's 12th largest city.
This month Republican appointee to the local elections board again blocked Marion County from adding satellite locations for early voting. From the Indianapolis Star:
First, Republican Patrick J. Dietrick applauded the efforts of White and her staff to handle the crowds. Then he voted no."Satellite voting, conceptually, in our situation, is a solution in search of a problem," Dietrick said after Friday's meeting.He noted other options available for voters who can't get to the polls on Election Day, including requesting a mail-in absentee ballot and requesting a home visit by election workers. Those alternatives, he said, are more than voters have in many states.
Clerk White reports that early voting is up 49 percent over the same timeframe in 2008. This time around, her office is the only place where early voting is allowed. To help with the crowds, she has expanded the hours so people can vote from 8 A.M. to 8 P.M., seven days a week. Early voting ends Monday, Nov. 5, at noon.