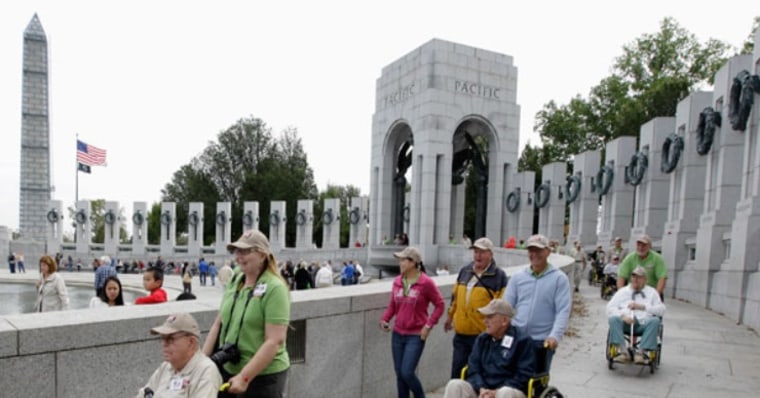 In an interview with the Michael Opitz Show Thursday, Republican Georgia Congressman and Senate candidate Paul Broun claimed the World War Two Memorial and the Lincoln Memorial were never closed during a government shutdown. "There was absolutely no reason, whatsoever, for this administration to block access to the World War Two Memorial or the Lincoln Memorial. It's never ever been done in a government shutdown prior to this administration doing so."
Look, I don't expect much from Paul Broun, but this is ridiculous, even for him.
First, if far-right lawmakers didn't want to see federal parks and memorials closed during the shutdown, they shouldn't have shut down the government. This was a silly talking point during the crisis, and for Broun to keep talking about this is foolish.
And third, no administration ever closed the World War II Memorial during the previous shutdowns because the memorial opened in 2004.
In 2010, Broun
argued
that the Centers for Disease Control might "give all the power to the federal government to force you" to eat healthier foods, which would include the CDC "calling you to make sure you eat fruits and vegetables, every day. This is socialism of the highest order!"
He's currently a candidate for the U.S. Senate.