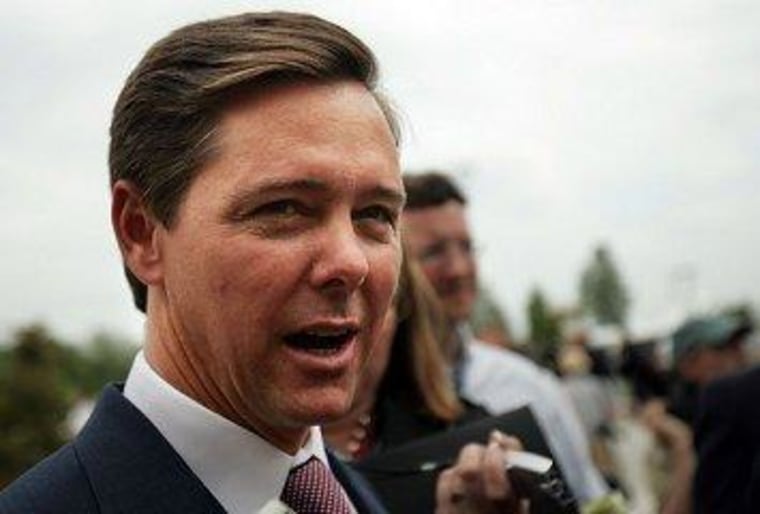 Ralph Reed's three-day Faith and Freedom Coalition conference begins today. This is your social conservative wing of the Republican Party. The speaking lineup: * Thursday (from noon to 1:30 pm ET): Sens. Mike Lee (R-UT), Marco Rubio (R-FL), and Ted Cruz (R-TX) * Friday (from 9:00 am to 1:30 pm ET): Rep. Paul Ryan (R-WI), Rick Santorum, Sen. Rand Paul (R-KY), New Jersey Gov. Chris Christie * Friday (from 7:00 pm to 9:00 pm ET): Rep. Marsha Blackburn (R-TN), Texas Lt. Gov. nominee Dan Patrick, and Mike Huckabee * Saturday (from 7:00 pm to 9:00 pm ET): Rep. Steve King (R-IA) and Louisiana Gov. Bobby Jindal
There are a few important angles to this. The first is that the Republican Party's eagerness to pander to extreme social conservatives is hardly a thing of the past. On the contrary, there are 10 sitting members of the U.S. House (including half of the GOP leadership team), six sitting U.S. senators (including Minority Leader Mitch McConnell), and two sitting governors, all of whom will no doubt deliver red-meat speeches to this conservative evangelical crowd.
And finally, Chris Christie? Really?
One assumes many of those "crazies" will be on hand for the Faith and Freedom Coalition's event today.
But Christie's national ambitions clearly haven't waned, and despite the awkward fit, the Garden State governor apparently has some pandering to do in advance of his next campaign.