The Occupy Maine movement is learning how to take shelter (while continuing to effectively "occupy") as the cold winter weather approaches. Heather of Occupy Maine sends us some pictures.
Take a look at the protesters in Lincoln Park in Portland, in their tented library, which they have called the Troy Davis Memorial Library.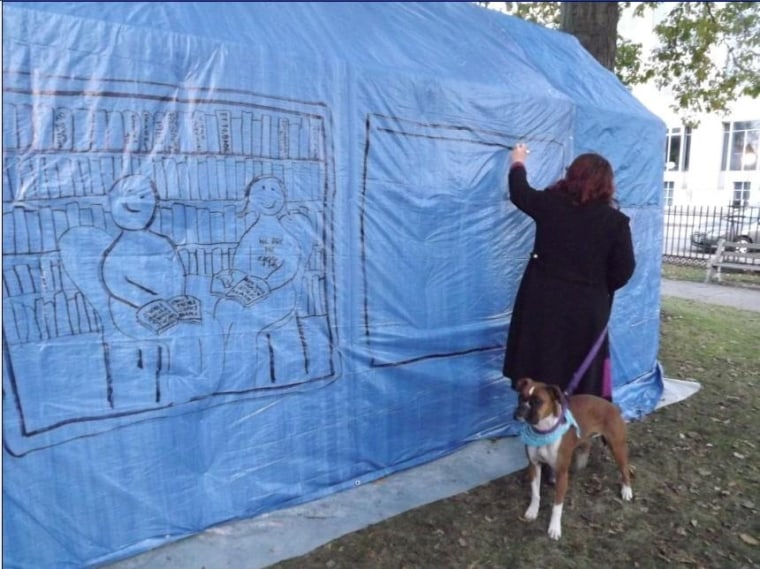 In addition to this, the SOLO Wilderness Survival School has offered classes (outside, of course) for the protesters on the best ways to cope with the winter weather, including prevention and treatment frostbite and hypothermia.
---
There is even a devotion to the art and science of building one's tarp tent, at "The New School of Applied Tarpology".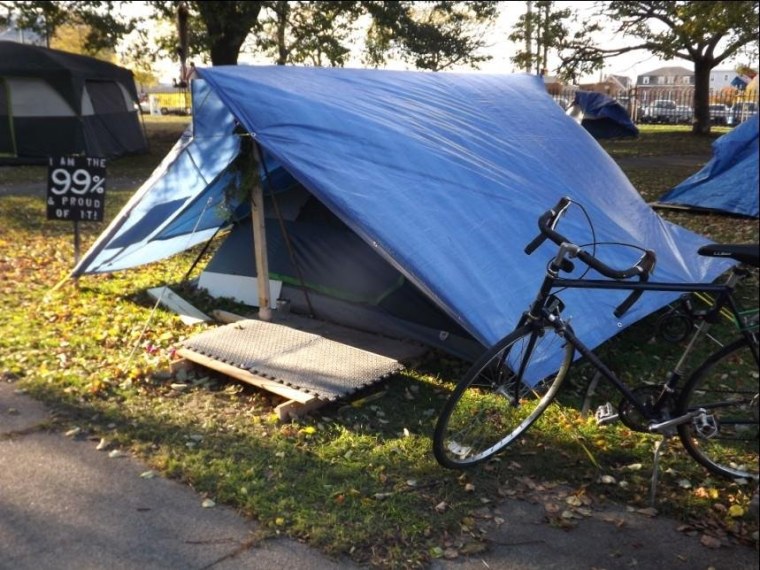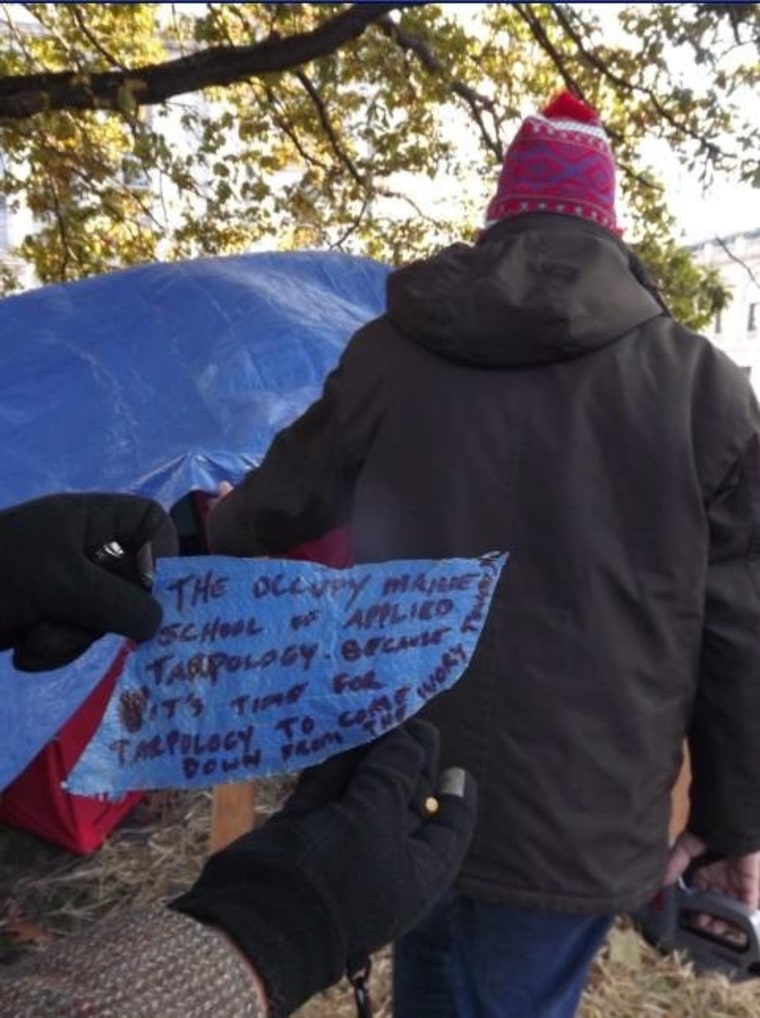 This Saturday, they're planning a large community day, the Lincolnshire Town Festival, as a kind of "grand opening" for their Tent City. The plan is to celebrate the community they have built, which houses "[the] People's Free Clinic, Free Store, People's Free Dining Hall, Troy Davis Memorial Library and Learning Center, and our Spirtiaul/Healing Center: The Ohm Dome."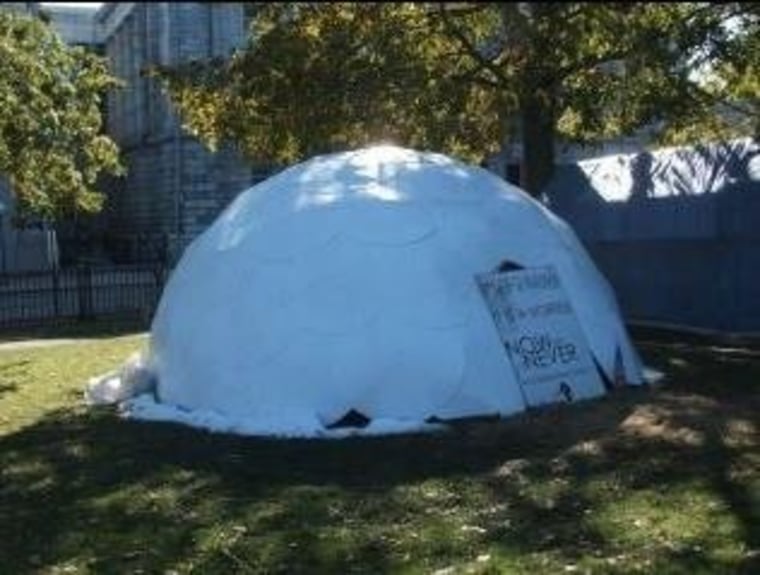 "We're working with therapists, meditation trainers, interfaith clergy, etc. to develop more support structures," Heather of Occupy Maine tells us, "...so we can warm the internal Winter as well as the external!"