They held a rally for unity yesterday in Crystal Springs, Mississippi, the town of 5,000 or so where the mostly white First Baptist Church rejected a black couple who wanted to get married there. The white mayor, Sally Garland, had said her community wouldn't stand for this, and she organized last night's gathering. Some 150 people turned out.
A family friend, Kathryn Morse, lives there. She sends along a few pictures from the event. More after the jump.
Bonus reads: Back story on the families here; response from Mississippi Baptist leadership here.
---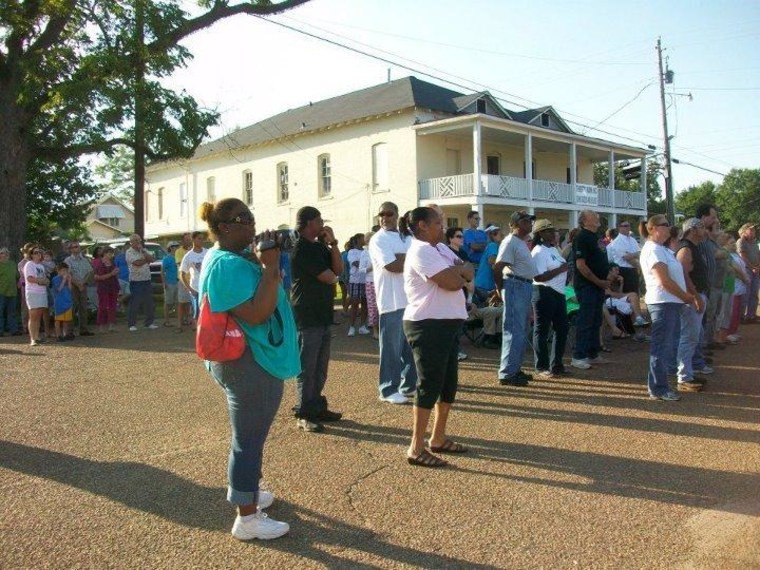 After the talking, they set off on a prayer walk around the town.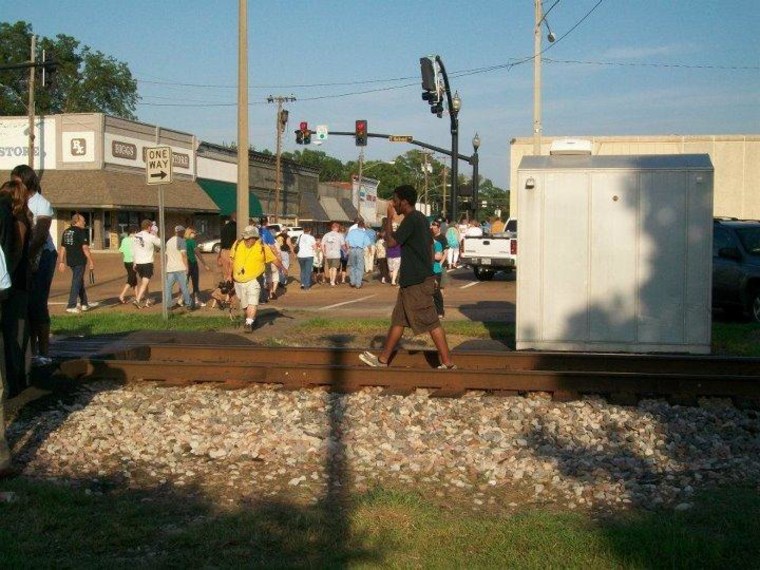 Thanks to Kathryn Morse for the pictures.