Last night, working on election coverage, I went looking for a copy of Senator Mitch McConnell's ad in which he showed the wrong basketball team. The Kentucky Republican meant to show players from the University of Kentucky. Instead, McConnell's ad depicted teammates from arch-rival Duke (of North Carolina) celebrating their 2010 national championship.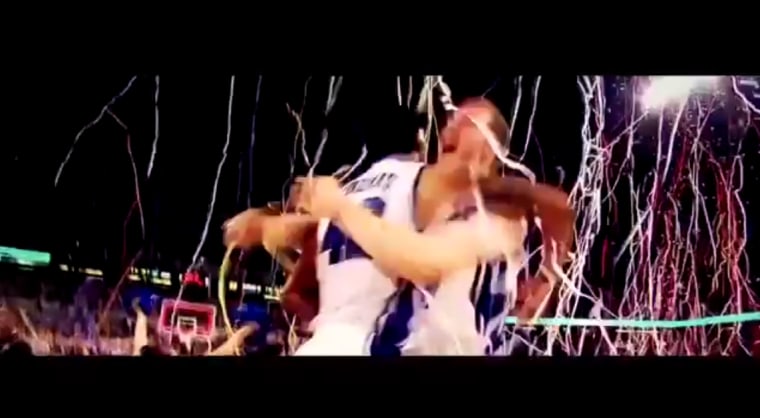 The McConnell campaign released that ad in March, and just as quickly pulled it after Kentucky blogger Joe Sonka of Leo Weekly pointed out the error. "Fortunately Leo Weekly's Joe Sonka was able to grab the video before they pulled it down," reported Kentucky Sports Radio.
 But last week, Joe Sonka got a notice from YouTube that the McConnell campaign has challenged his right to post that clip and thus display the campaign's error.  For now, his clip comes up with a black screen and an explanation about the claim by "McConnell Senate Committee '14. … Sorry about that."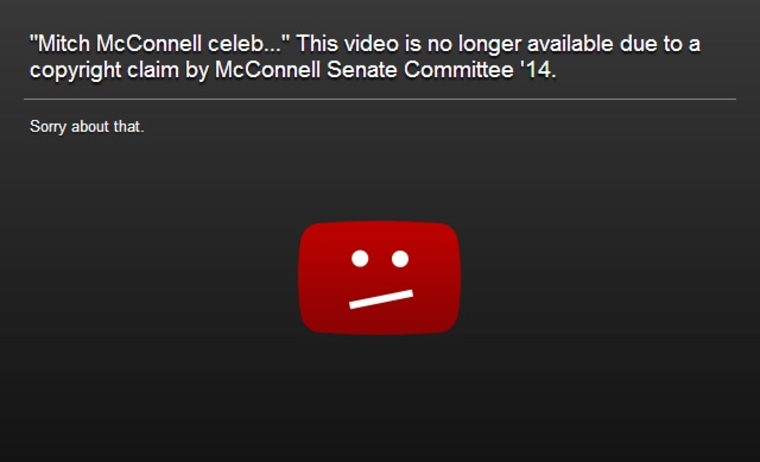 Sonka , who has happily dogged the McConnell campaign, says he's fighting the copyright claim. He would seem to have a good argument to make that his clip is covered under the doctrine of fair use, because he's posting it as a matter of news reporting. If he wins, then he gets the clip back, and the five-term senator from Kentucky will be forced to reckon with mighty, mighty Joe Sonka's YouTube account.
P.S. Back in March, the McConnell campaign made a replacement ad showing an actual Kentucky player, but they ended pulling that ad, too, over concerns about NCAA rules.