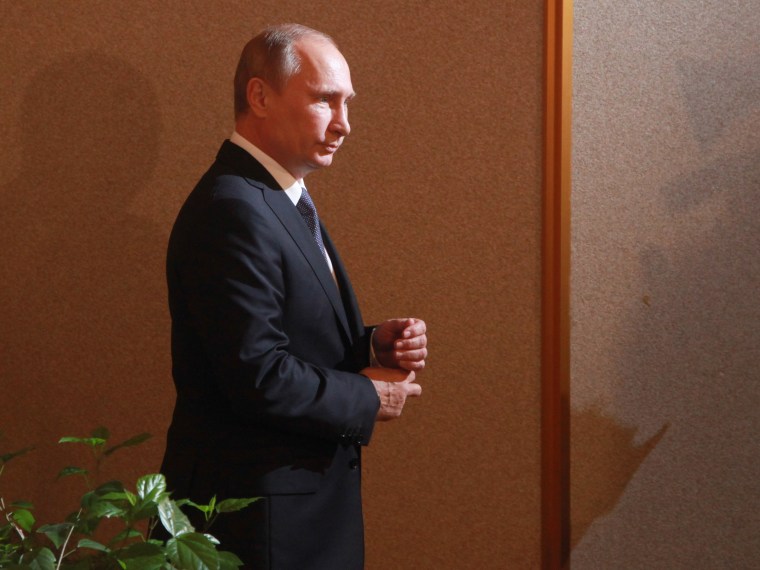 Mr. Yanukovych appears to have surfaced on Thursday in Russia, five days after he was driven from power by mass protests and fled from Kiev, the national capital. He warned that the largely Russian regions in eastern and southern Ukraine, including Crimea, would "not accept the anarchy and outright lawlessness" that has gripped the country. He declared that he remained the lawful president of Ukraine and appealed to Russia to protect "my personal safety."
As a political matter, this is starting to remind me of the crisis last fall in Syria.
The right seemed dazzled with Putin's leadership, but when the dust settled, it was the Russian president that was stuck ridding a Russian client state of its chemical weapons.
If Putin is "playing chess," have Republicans considered the possibility that he's not playing very well?