As part of our Lakrisal investigation, we enlisted the help of the great Dr. Dina Merrer, associate professor of chemistry at Barnard College. Dr. Merrer is an organic chemist, as opposed to a food chemist, but she helped us learn more about the candy's composition. 
Ammonium chloride is a type of salt, and one of the three main ingredients in the super-salty European "candy" known as Lakrisal. It is used in agricultural feed and fertilizer, but also used in labs when chemists need a weak acid to quench reactions or for reduction purposes.
Our goal was to try to figure out how much of this stuff takes up Lakrisal. To do that, we needed to create a control solution to compare it to. Dr. Merrer used a 5% weight volume ammonium chloride solution mixed in water. The most fascinating thing about the control solution (for the non-chemist crowd) was the way we stirred it:
Once the control was set, we tested its pH level using a pH reader. The pH of the standardized solution read 5.13 - a weak, or mild acid. So on the basic pH scale, around here: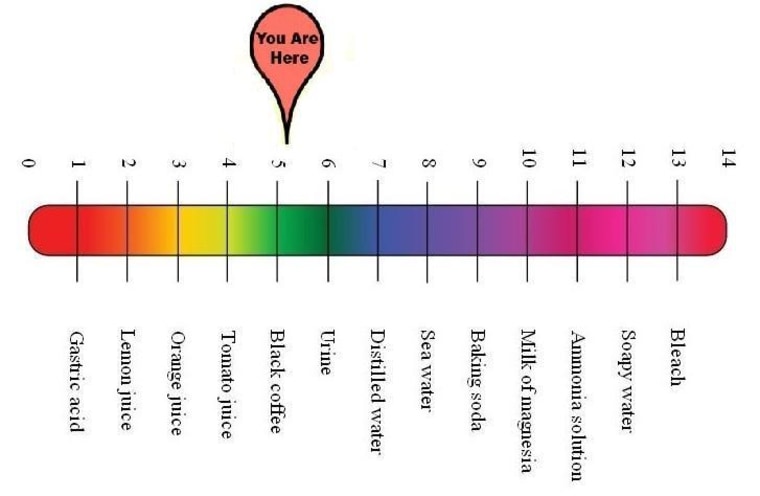 Right between urine and coffee - awesome!
---
Once we had the pH level, it was time to set the test solution. After we weighed the Lakrisal tablet (it clocked in at around 1.59 grams) we crushed the darned thing and diluted it with some water.
And the color turned out to be quite a disgusting surprise:
Next up in our investigation: the big reveal of the Lakrisal pH level, and what that means for our tasting purposes.