In a quest for scientific nirvana, a few of us here at the Rachel Maddow Show are searching for answers behind the mystical sour power of Lakrisal, the Scandinavian "candy" we were introduced to last week by the great Vanessa Silverton-Peel.
The ingredients in Lakrisal are ammonium chloride, licorice and sugar.
Ultimately, our far-reaching goals include perhaps making our own Lakrisal in our "lab" here at 30 Rock:
But the search for ammonium chloride has brought up some rather sketchy-looking results. The only way to purchase ammonium chloride seems to be in bulk. And is buying a bunch of this stuff on the internet a bad idea, or does it just look like a bad idea?
---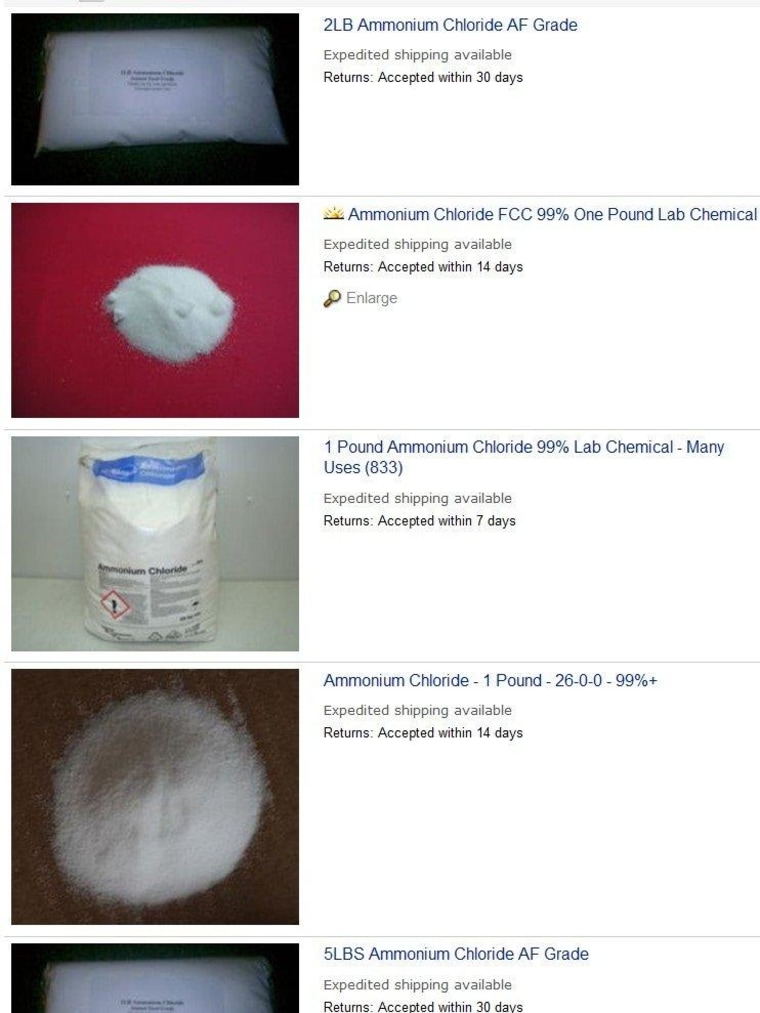 PHOTO: A glimpse at the Ebay results for "ammonium chloride"
We are attempting to find a smaller amount of the stuff, a packet perhaps, somewhere in the New York City area. Any advice is warmly appreciated.
More updates to come soon. A food scientist, wise in the ways of licorice and sourness, has graciously offered an over-the-phone, crash-course in why these taste-bud-killing tablets taste the way they do.