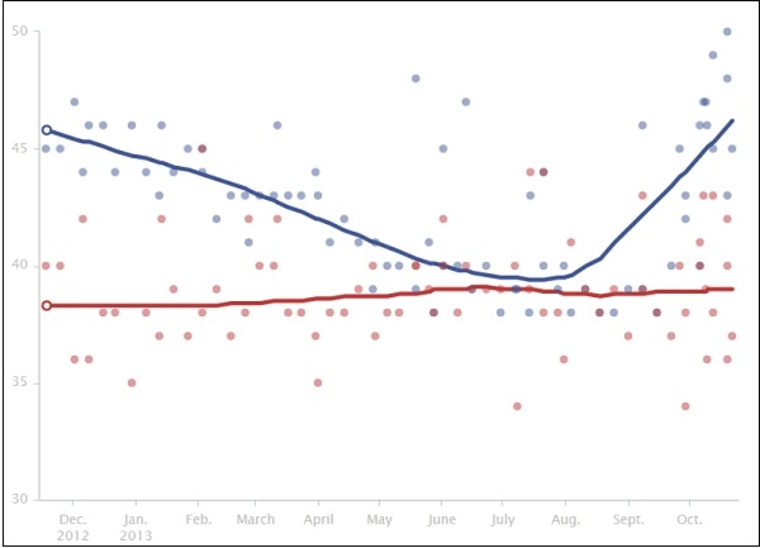 But generic-ballot polls are not without flaw. Likely voters are asked for their general partisan preferences when voting for members of Congress without specific names of candidates. It's why it's called a "generic" ballot -- respondents are saying whether they're inclined to support a Democratic or Republican candidate without actually knowing anything about those candidates themselves.
Perhaps more important is the size of the advantage. If Democrats lead Republicans on the generic ballot by a couple of points, that's nice for Dems, but it's almost certainly insufficient -- it's not a level playing field, and the Democratic advantage would have to be much greater to overcome impediments like gerrymandering.
I can't speak with authority as to who's model is better, but this at least offers us some guidance when these polls are released.
Given the recent evidence, I wouldn't be so sure.