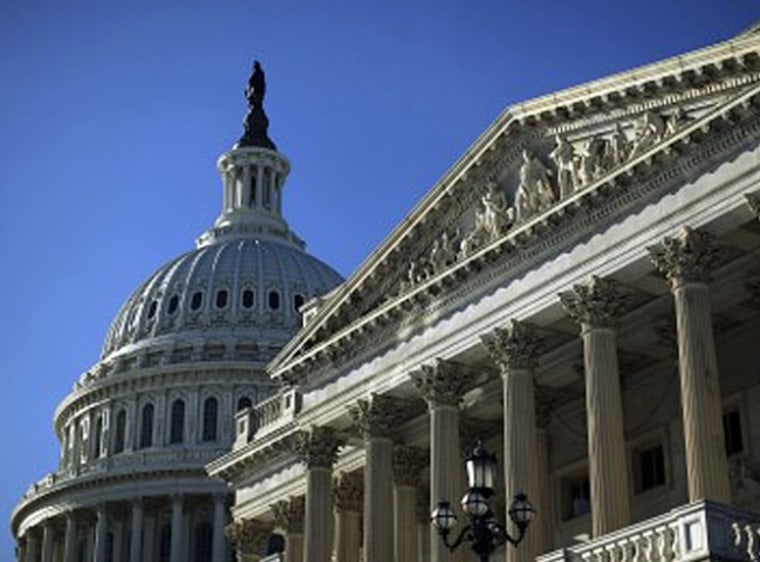 The Senate narrowly voted Tuesday to advance a temporary extension of unemployment benefits to over one million jobless Americans, giving some unexpected momentum in the new year to Democrats and the Obama administration. The vote to move forward with the legislation was 60-37.  With six Republicans and all present Democrats backing the move to begin formal debate on the bill, supporters reached the 60 votes required to advance it.
Those six GOP senators -- New Hampshire's Kelly Ayotte, Indiana's Dan Coats, Maine's Susan Collins, Nevada's Dean Heller, Alaska's Lisa Murkowski, and Ohio's Rob Portman -- were a pleasant surprise for proponents of the measure. Indeed, even as senators were casting votes, no one knew Portman would side with the majority until the vote itself. [
Update
: The roll call is online
here
. Note that one Democrat, Alaska's Mark Begich, did not vote.]
The vote was originally scheduled for last night. Senate Majority Leader Harry M. Reid (D-Nev.) agreed to a Republican request to delay the vote until this morning, which seems to have given Dems the boost -- with the added time, proponents had a greater opportunity to twist arms.
The bill, a $6.5 billion proposal to extend jobless aid for three months, has not yet passed the Senate. This morning's vote was a procedural vote to move the process forward -- had the Republican obstructionism succeeded, the measure would have died on the spot. But with 60 votes, the legislation lives to see another day.
Whether the handful of GOP "yea" votes will remain, however, is unclear -- these Republicans may yet demand that the cost of the bill be offset with spending cuts elsewhere. When unemployment benefits were extended under Bush/Cheney, GOP lawmakers made no similar demands, but as has been clear for a while, the game is played under different rules under Obama. Democrats believe it's worth borrowing the money to help the struggling families and the economy, but they may yet accept some cuts rather than letting the bill fail.
As the Senate process continues, the Republican-led House waits, hoping the bill fails. If the upper chamber passes the bill, expect pressure on the House to be quite intense very soon.