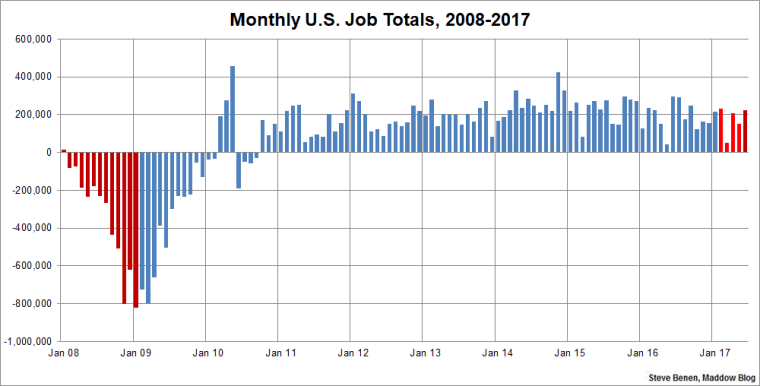 Monthly job growth was a little underwhelming as 2017 got underway, leading to questions about when we might see more robust numbers. Apparently, we now have an answer.
The Bureau of Labor Statistics reported this morning that the U.S. economy added 222,000 jobs in June, which is a very healthy total. The unemployment rate, meanwhile, inched higher to 4.4%.
As for the revisions, the totals for April and May were both revised up, and combined they show a net gain of about 47,000 jobs.
Above you'll find the chart I run every month, showing monthly job losses since the start of the Great Recession. The image makes a distinction: red columns point to monthly job totals under the Bush and Trump administrations, while blue columns point to job totals under the Obama administration.
Update: Here's another chart, this one showing monthly job losses/gains in just the private sector since the start of the Great Recession.