Our butterfly adventure is coming to a quick and satisfying conclusion. On Saturday morning I woke to find that McQueen had hatched from a chrysalis and was perched on the windowsill, longing to fly into the sunshine. I was able to get a picture before letting her go. Yes, McQueen turned out to be a girl. How do I know? Click this link to find out. She also appears to be missing one antenna.
As for Garnish, this morning I woke to find a completely transparent chrysalis.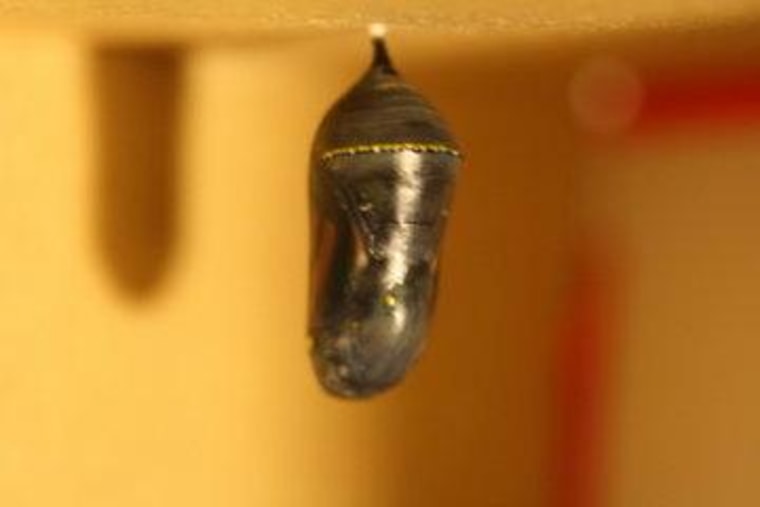 I checked on it every 15 minutes or so, and of course I missed the big moment! But you can meet Garnish after the jump.
---