Do you geek out over the the light-sparkle-boom show we enjoy each Fourth of July? Our friends over at Boing Boing share the above chart posted by The Works, which shows us the chemicals that make each firework color.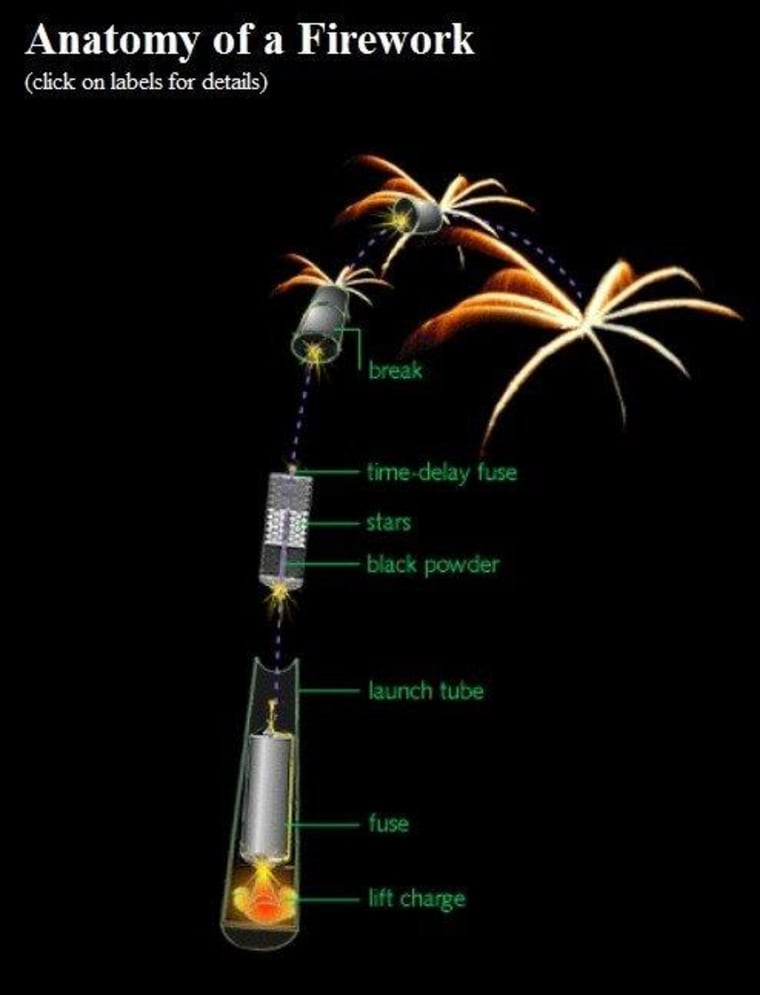 And if you want to know more about how fireworks work, PBS has a pretty great interactive site.
What's your favorite kind of firework?