UPDATED 3/22: Holy moly that's a lot of pictures!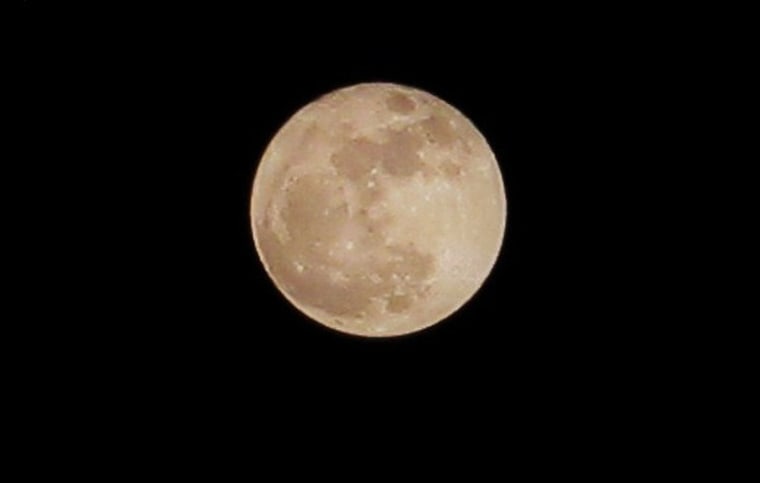 Post 'em if you got 'em.
Share your links in the comments or if you don't have a link, upload them here and I'll add them to this post.
Buzzfeed did a nice round-up and of course Flickr is brimming with them.
Having taken a lot of terrible white circle moon photos in the past, I took the time this weekend to research how to shoot the moon. It turns out, the most common mistake is to assume that because you're in the dark, you need a lot of light sensativity. It's not actually a night shot. I saw recommendations of f11 and shutter speeds of 1/125 with ISO 100. Given those settings, it's odd that a tripod is also recommended. My photo (the top one) was taken free-hand.
The need for a tripod may come when you use the right kind of lens. The recommendations I read were for 300mm or more. Sadly, I don't own one of those so the best I could do was a 50mm. So I got some crater detail, but it could never be more than a small dot. Andy shot his on a tripod with a Canon G12 with a pretty impressive result. (Next full moon, super or otherwise, I'm going to rent a telephoto lens for the day and see if I can get something more compelling. Lens rentals are actually remarkably cheap. I can't say enough good things about spending $30 or so to experiment with a lens that costs a couple thousand dollars.)
---
What I do know about the big telephoto lenses is that if you use a high f stop number, you flatten the depth of field. So if you're including a distant building in your shot, both the building and the moon appear in focus and the moon looks that much closer. I think at that point you'd need the stability of a tripod.
The other real key (that I also failed to do) is to shoot at moonrise. That way you get the moon close to the horizon with some Earth-bound context and you have enough sunset light still hanging around to light the scene and give you some nice sky color.
Ok, lessons taken. I'll meet you back here next month to try again.