This is a little weird, but since we're in the wee hours I'm going to take a liberty. Y'know that weird Rosie the Riveter image in Jan Brewer's book that Rachel showed tonight? Obviously it doesn't look very much like Jan Brewer, but it really looks like someone, doesn't it?
I got a lot of blank stares when I suggested this in the cube farm, but maybe MaddowBlog readers are more likely to recognize former Ms Olympia, Cory Everson. She did some guest appearances on the Hercules TV show? No?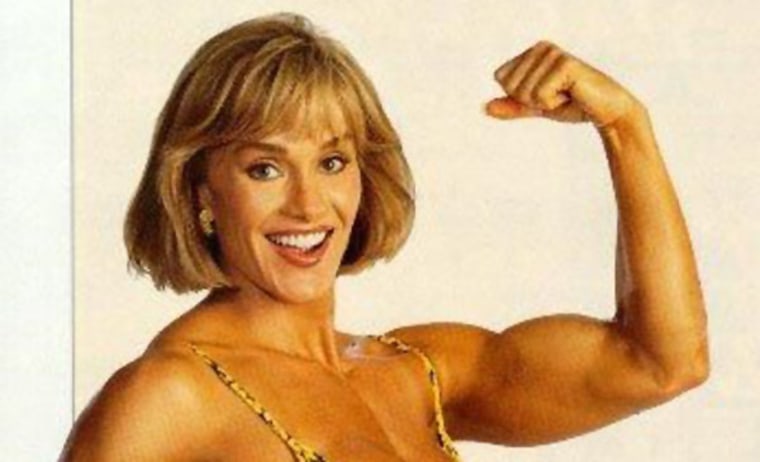 I thought maybe Felicity Huffman until I googled her and couldn't find anything that matched.
NOTE: This is not an invitation to say mean things about Jan Brewer's appearance.