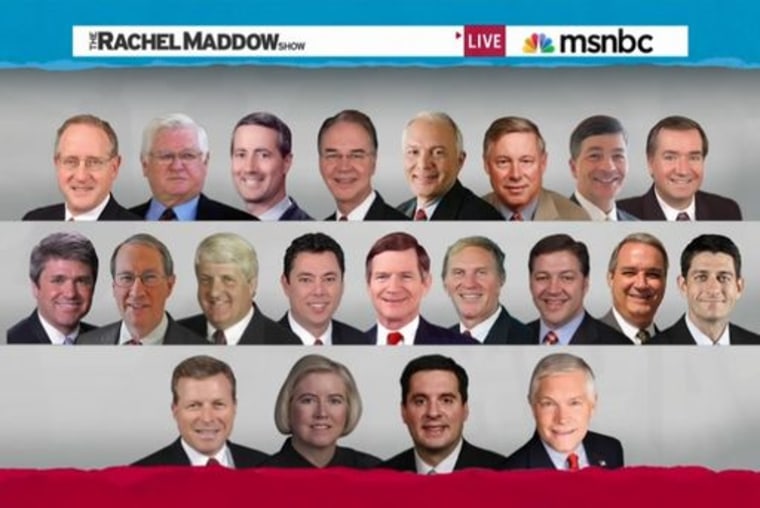 House Republicans have selected white men to chair all but one of their standing committees next year. The secretive Republican Steering Committee announced its recommendations late Tuesday after an all-day meeting to pick the heads of 17 committees, with all of those slots going to white men. Rep. Candice Miller, who was previously reappointed by Speaker John Boehner to lead the House Administration Committee, will remain the only woman to wield a gavel.
Of course, these are just the committee chairs. The House Republican leadership has also taken shape and it will feature three white men and one white woman. In the Senate, the incoming Republican majority has not yet announced its committee chairs, but the GOP leadership team in the upper chamber will be compromised entirely of five white men.
Diversity in the ranks has been a problem for a while, though Republican officials evidently do not yet have a solution.
The House Administration Committee, by the way, is responsible for overseeing the administrative tasks associated with the Capitol itself -- the cafeteria, office supplies, etc. It's not, in other words, one of the powerful, sought-after gigs members of Congress are eager to get.