This is the great, great bar where we filmed some of the latest msnbc commercials. It's called Johnny's and it's on Greenwich Avenue by the old (closed) St. Vincent's hospital.
I think in the ads, it looks like Johnny's could be in Anytown, USA.
But seeing it dressed up for the holidays?  Seeing its holiday hours?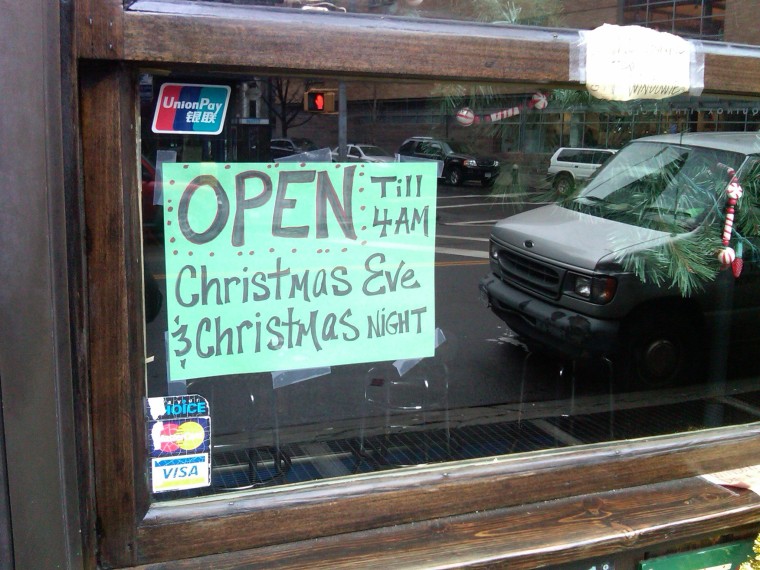 Ah, that's the pure holiday wonder of NYC.