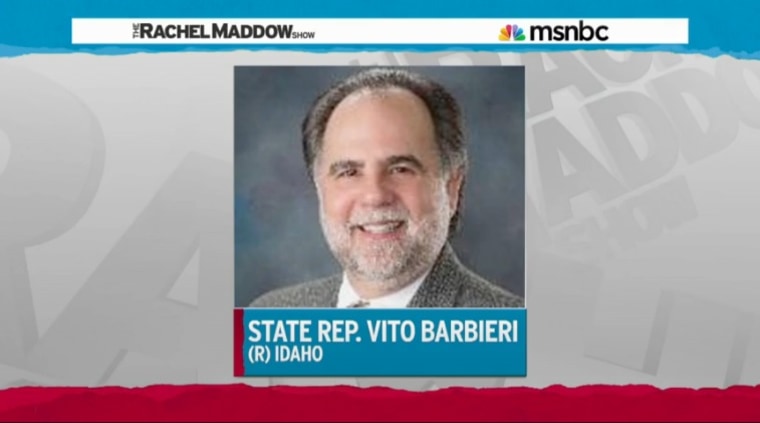 An Idaho lawmaker received a brief lesson on female anatomy after asking if a woman can swallow a small camera for doctors to conduct a remote gynecological exam. The question Monday from Republican state Rep. Vito Barbieri came as the House State Affairs Committee heard nearly three hours of testimony on a bill that would ban doctors from prescribing abortion-inducing medication through telemedicine. Dr. Julie Madsen was testifying in opposition to the bill when Barbieri asked the question. Madsen replied that would be impossible because swallowed pills do not end up in the vagina.
To appreciate the absurdity of the situation, watch the video below to hear the laughter in the committee room following the exchange.
I will confess that I don't know what this explanation means.