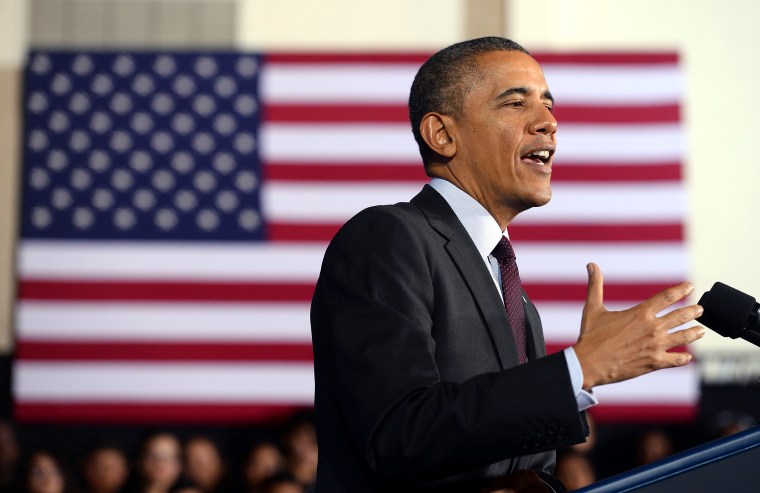 But some bills still manage to get through both chambers, and though the farm bill hasn't always risen to the level of major legislative breakthroughs, Obama and his team nevertheless decided to host a big event in East Lansing, Michigan, today to sign the new $956 billion farm bill into law.
The president arrived with several Democratic lawmakers and Agriculture Secretary Tom Vilsack on Air Force One just after noon on Friday and was greeted by the mayor of East Lansing. The White House press secretary, Jay Carney, said that about 50 lawmakers — including many Republicans — had been invited to the bill signing, but that no Republicans had accepted the invitation. [...] "Everyone invited has to speak for himself or herself about their decision to attend or not attend," Mr. Carney told reporters.
"It's a long way," Cochran said of the trip to Michigan. (For the record, note that the senator would have flown there and back on Air Force One.)
And while this is obviously just one bill-signing event, which in isolation is easy to overlook, the fact that every Republican invitee declined the White House's offer should send a pretty loud signal to those Beltway pundits who still believe Obama would thrive in Washington if only he schmoozed more.
And yet, there are still many in DC who think the president's lack of "personal connections" with Republican lawmakers is responsible for congressional gridlock on a historic scale.
The schmoozing isn't the problem.