So far we're seeing a smattering of photos and videos of Rachel's Drift tour date appearances. Yesterday's SXSW event was particularly resonant on Twitter and produced a couple of less common (but more fun) elements for the record.
First is this cartoon from Thiago de Moraes, who appears to be a chronic doodler:
Second is a peek at what Patrick Ashamalla calls his "sketchnotes" from SXSW, including Rachel's talk on the right page.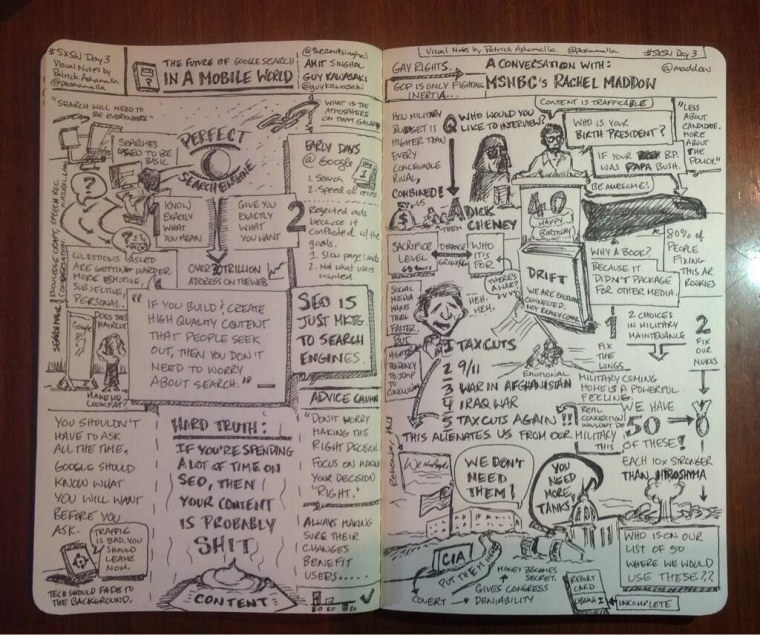 (I have heard that there will be some kind of highlight video of Rachel's SXSW talk, but so far I'm not aware of one.)