We challenged you to diagram this sentence from Congressman Thaddeus McCotter's resignation letter:
"Thus, acutely aware one cannot rebuild their hearth of home amongst the ruins of their U.S. House office, for the sake of my loved ones I must 'strike another match, go start anew' by embracing the promotion back from public servant to sovereign citizen."
Tough, right? Tough, meet Sally Carter of Georgia (click for bigger):
Also, Elizabeth Beutel of San Francisco, who gives us peek into how she did it (click for bigger):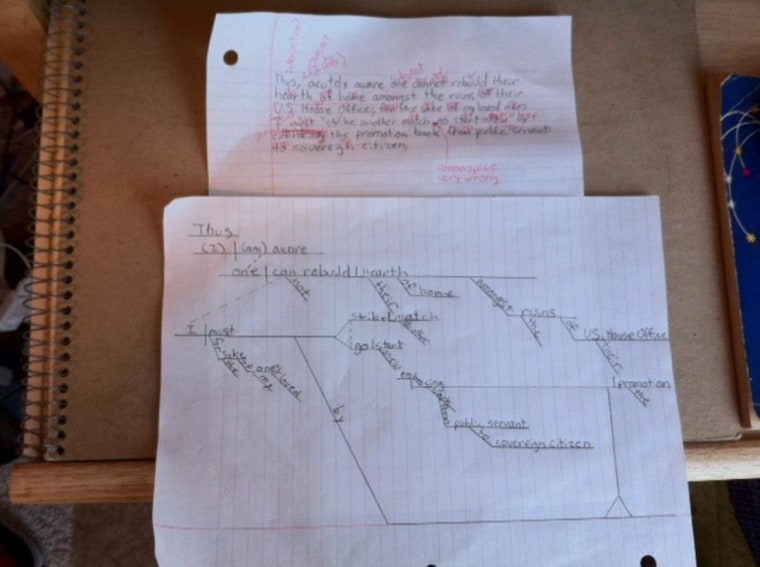 After the jump, two entries that are all about process.
---
Lauren Becker of Fullerton, California, with the creative appendix: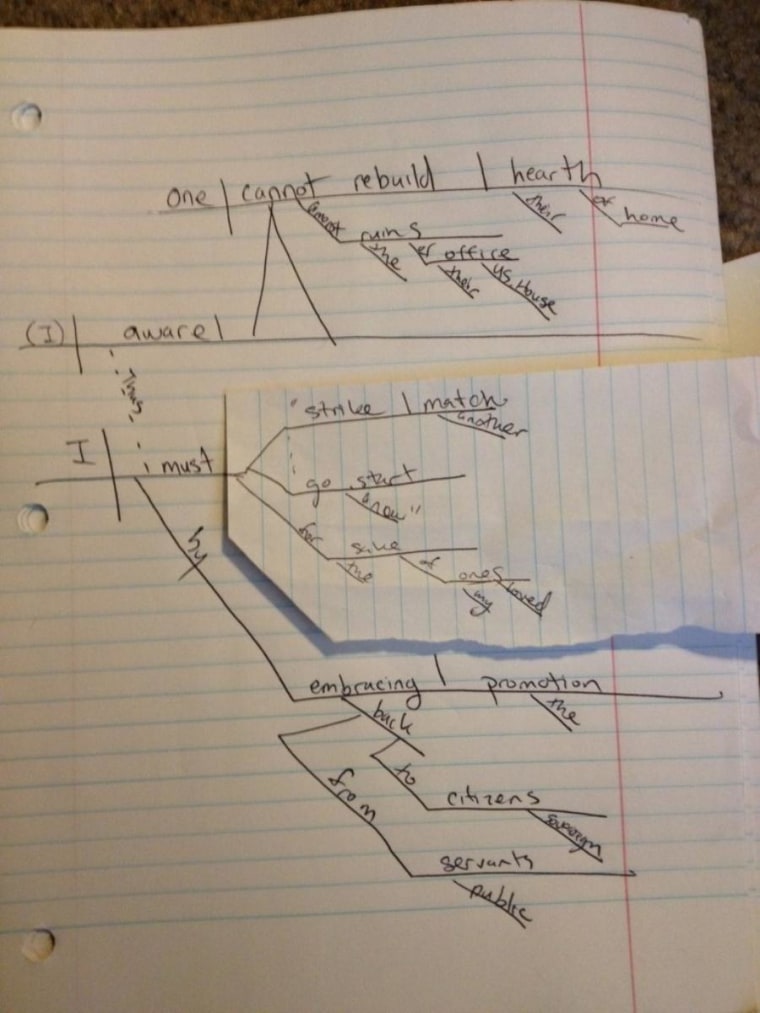 And I think this was the first entry, a blueprint for a full diagram, from @bartlebyjbudde: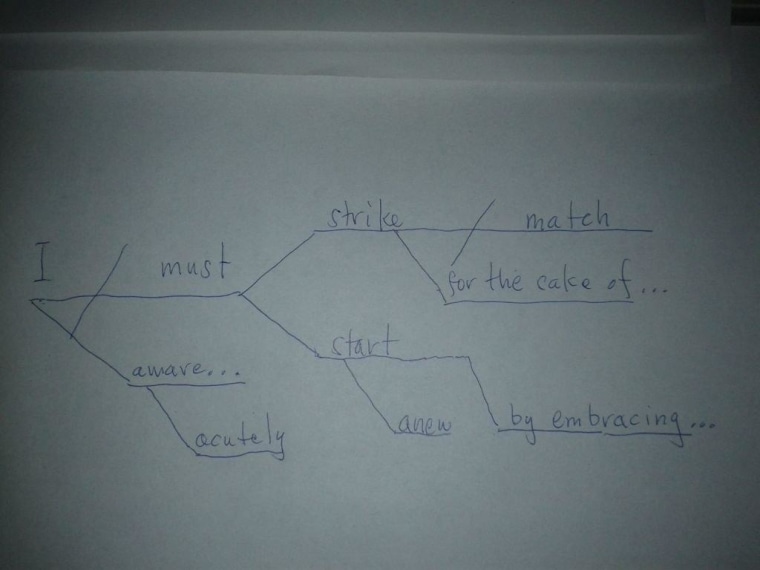 (How to send us stuff, like these diagrams or pics that make sense of life in your hometown or political mailers or or or....)