Political parties can take it as a given that they'll be subject to a certain amount of hostility, particularly on social media. But national Democrats were shocked last week to discover that one source of that hostility was the chief of staff for one of their own congressional candidates.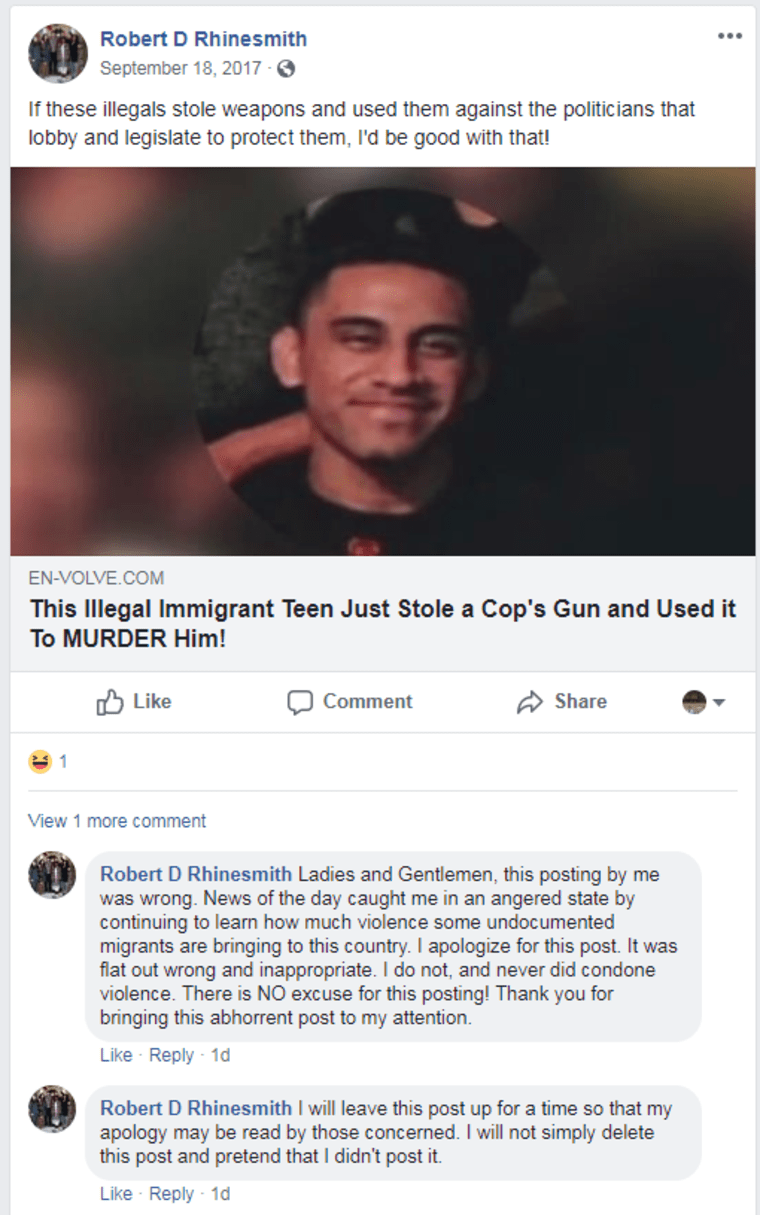 Robert Rhinesmith describes himself as the chief of staff for candidate Robert Williams, a South Carolina state representative who is now running for the seat held by Republican Tom Rice. Rhinesmith's Facebook posts range from a promotion of his candidate's position on raising the minimum wage to a meme accusing Democrats of being responsible for mass shooters to a post suggesting that Hitler is what liberals crave. In one Facebook post dated September 18, 2017, Rhinesmith shared a link with the headline "This Illegal Immigrant Teen Just Stole a Cop's Gun and Used It to MURDER Him!" and added his own comment:
"If these illegals stole weapons and used them against the politicians that lobby and legislate to protect them, I'd be good with that!"
Last week, The Rachel Maddow Show found the posts and asked Rhinesmith about them. "If I wrote those posts, I was wrong and it is clearly not appropriate," he said.
Twenty minutes later, Rhinesmith updated the post from September 18th calling for violence against politicians. "I apologize for this post," he wrote, in part. "It was flat out wrong and inappropriate. I do not, and never did condone violence. There is NO excuse for this posting! Thank you for bringing this abhorrent post to my attention."
When we asked the Democratic Congressional Campaign Committee (DCCC) for comment about Rhinesmith's social media posts, which they had not previously seen, the DCCC urged the Williams campaign to sever ties. DCCC spokesperson Amanda Sherman told TRMS, "We strongly condemn Mr. Rhinesmith's disgusting and hateful comments and encourage the Williams campaign to take immediate action to remove him from their operation."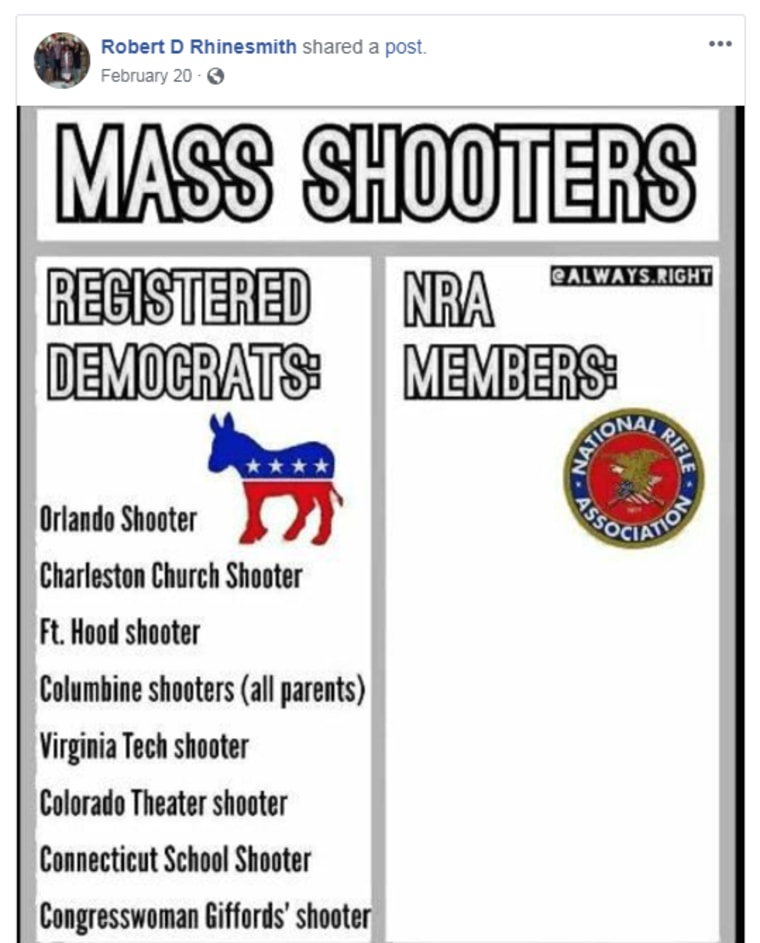 Rhinesmith's candidate in the race, state Rep. Williams, got 41 percent of the vote in the first round. Williams has been a state lawmaker for 12 years; this year he is running simultaneously for the state seat and the one in Congress. The congressional race is at the edge of what Democrats consider winnable, with a rating of R+9 from the Cook Political Report. Decision Desk HQ slugs the race as "Likely Republican" but competitive.
Williams told us he had not seen the posts, but he has no immediate plans to take the DCCC's advice and cut ties with the person he called his volunteer chief of staff. Rhinesmith is not paid by the campaign, but Williams says he helps manage the operation. "We all have the right to speak," Williams said. "There's no change in his role in the campaign." Yesterday, he said he would talk to Rhinesmith, who is not paid by the campaign, and let us know if circumstances changed. So far, he has offered no updates.
For now, that appears to leave the campaign for the likely Democratic nominee for this district being led by a chief of staff whom the House Democrats' campaign committee has said should be removed because of what he put on his Facebook page. On Monday afternoon, Rhinesmith changed his Facebook posts from public to private.