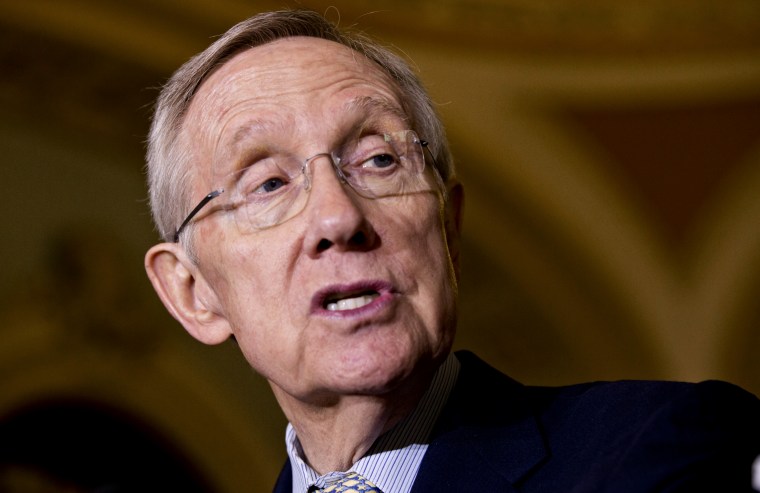 That number has since grown. Sen. Bill Nelson (D-Fla.), who had been non-committal on ENDA,
signed on
as a co-sponsor on Monday night. Yesterday, Sen. Mark Pryor's (D-Ark.) office told an Arkansas blogger that the senator is
also a yes
on the bill, which would bring the new total to 58 votes, and would leave West Virginia Sen. Joe Manchin as the only Democrat unwilling to prohibit anti-gay discrimination in the workplace.
So, where will proponents find the other two votes? There were high hopes that Sen. Jeff Flake (R-Ariz.), who voted for an earlier version of ENDA in 2007, would support the bill, but he said yesterday that
he'll oppose
this version because it prohibits discrimination on the basis of gender identity. Sen. Rob Portman (R-Ohio), however, who supports marriage equality and has an openly gay son, said yesterday he's
inclined to vote for
ENDA.
And that would bring us to 59 votes. Perhaps Sen. John McCain (R-Ariz.), who's reportedly being lobbied by his wife to support ENDA, will be #60? It's possible, though the senator, who led the fight to stop openly gay servicemen and women from serving in the military, will apparently
need some educating
.
[McCain] has not yet decided how he will vote, saying he is concerned the landmark civil rights legislation could result in "reverse discrimination." [...] When asked what lingering concerns he had about backing ENDA, McCain replied, "Whether it imposes quotas, whether it has reverse discrimination, whether it has the kinds of provisions that really preserve equal rights for all citizens or, like for example, busing. Busing was done in the name of equality. Busing was a failure. Quotas were a failure. A lot of people thought they were solutions. They weren't. They bred problems."
As a substantive matter, none of these concerns make any sense at all. ("Busing"? Seriously?)
This isn't complicated: under existing law, gay people can be fired from their jobs simply because of their sexual orientation. Discrimination on the basis of race, gender, or religion is illegal, but an employer could walk up to a gay employee this afternoon, declare, "I don't like gay people so you're fired," and there's literally nothing in federal law to prevent this happening. That same employer could put a sign in the window that reads, "Now hiring: gay people need not apply."
ENDA would prohibit this discrimination. There's nothing in the bill about "quotas" or "reverse discrimination."