Arguments over hypersexualization and general sexism in comic books is so perennial we don't really have to cover that ground here, but as the de facto MaddowBlog Wonder Woman correspondent I thought this latest twist in the argument was worth sharing.
In brief: The cover for the relaunch of Justic League of America was revealed to include Wonder Woman in her former (more familiar) no-pants costume.
This obviously sparked some controversy because shortly thereafter, Comics Alliance shared a reader parody in which the pants were removed from all of the male members of the League, and Wonder Woman had her pants back on.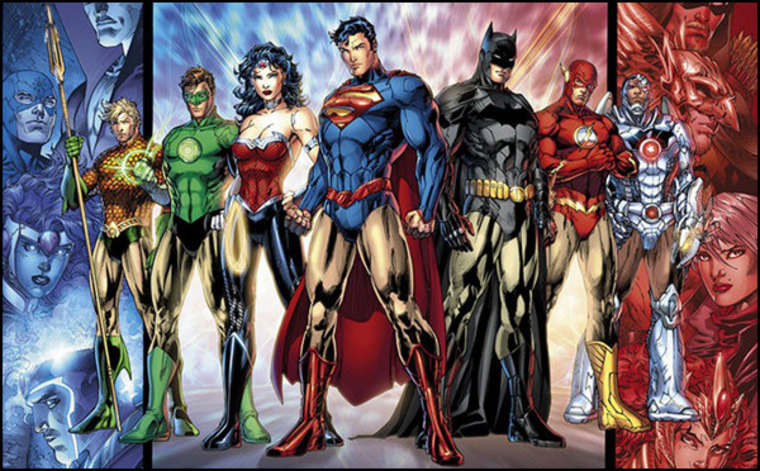 Now Jezebel shares a series of sketches of male superheroes posed in the style of Wonder Woman from another Justice League of America cover design.
Again, we don't need to rehash the issues if you don't want to, but that's pretty funny.