Personhood Amendments define not just life but -- as the name suggests -- personhood as beginning at fertilization. This means that IVF treatments, for instance, would raise the question of murder for every embryo that's not implanted and carried to term. It means that miscarriages would be suspect. And it means that, as the people behind the Personhood Amendment in Mississippi write, common forms of birth control would become illegal.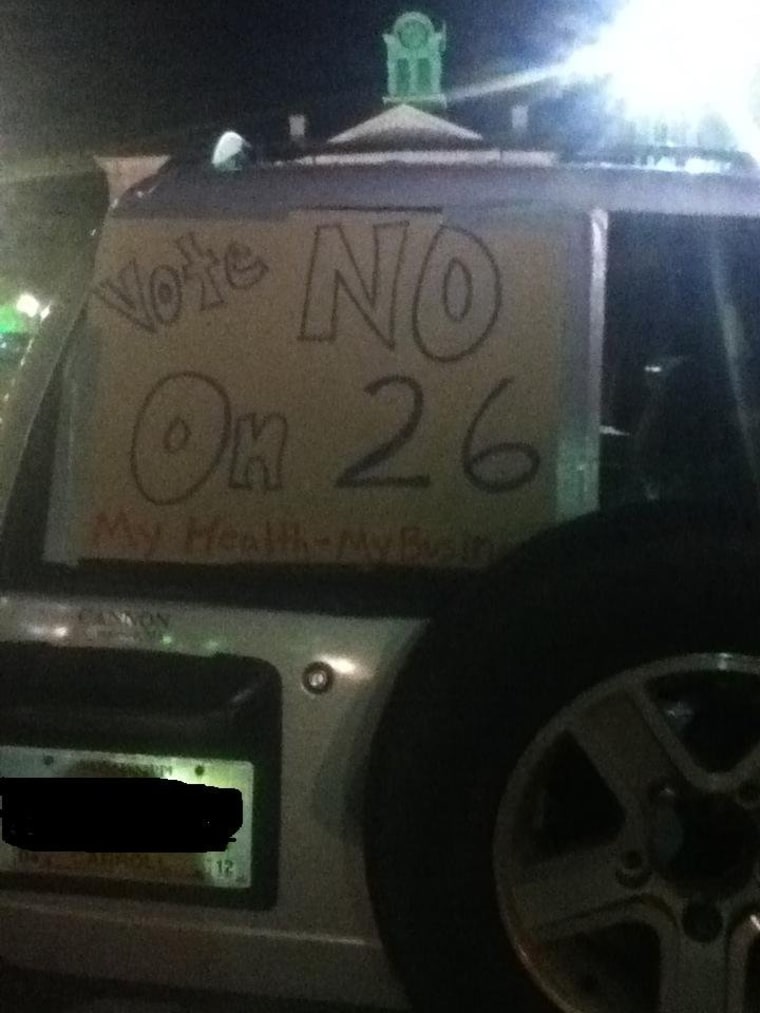 Not surprisingly, outlawing birth control is an unpopular idea with the general public. In recent years, the Personhood movement was twice able to place their amendment on the ballot in Colorado. It failed spectacularly both times.
The challenge for the "no" campaign in Mississippi is to somehow get the word out to people in Mississippi, a very, very conservative state. When Mississippians are told about the birth control part of the amendment, signs are that they oppose it. But the state supreme court ruled just last week that the measure could go to voters. So far, the "no" campaign is a Facebook page with a promise of more to come very soon.
Meanwhile, people on the "no" side have begun making their own posters. The vote happens November 8 -- they can't wait. Sara Schreiber sends the example above from Oxford, home of Ole Miss. The one below is from
(And thanks to everyone for sending stuff. Send more stuff, please.)