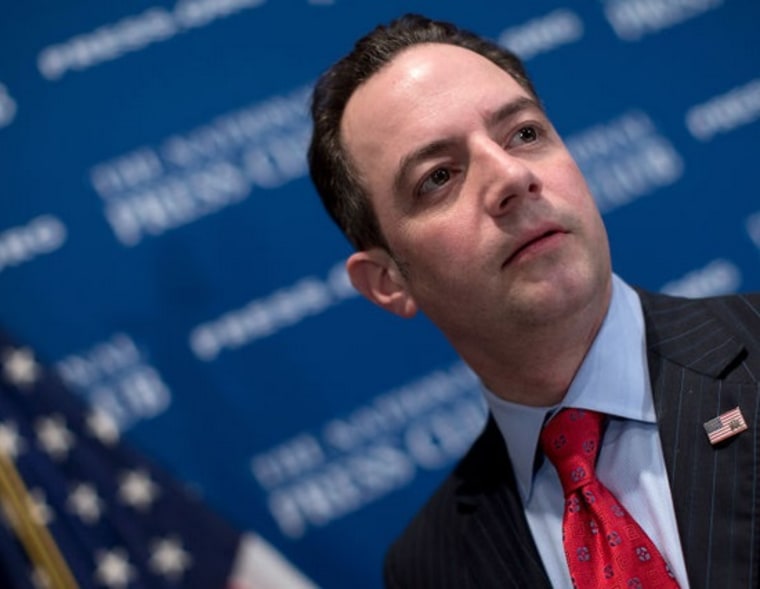 It's been about seven months since the RNC's report was published, but it's apparently generated an
intra-party rebuttal
.
A conservative group is unveiling a new report blasting parts of the Republican National Committee's 2012 autopsy and arguing that the GOP should stand strong on social issues while repackaging its economic message. "We believe the conventional explanation emerging from the Republican National Committee's 'autopsy' report gets the core issues exactly wrong," reads the report from American Principles in Action, a conservative advocacy group. "Accepting this emerging conventional wisdom will, in our view, likely consign the GOP to a permanent minority status." The report was authored by social issues activist and author Maggie Gallagher; activist Frank Cannon, who in a separate interview was more measured about the RNC's effort; and Rich Danker, an economic projects director with the group. All are tied to the affiliated American Principles Project.
American Principles in Action has apparently taken a good, long look at the party and how it fits into the political landscape, and wouldn't you know it, the group thinks Republicans will excel just so long as they listen to American Principles in Action. Conservative positions on social issues -- "especially" reproductive rights" -- "do not hurt GOP candidates ... they help them win elections."
And while I'm tempted to mock the self-serving recommendations, and point to all of the reasons the culture war has become a political disaster for the Republican Party, there's ample evidence that the vision adopted by American Principles in Action is actually carrying the day in Republican politics right now, and the advice from the RNC's "autopsy" is being ignored.
Indeed, it didn't get much attention at the time, but during the recent crisis in Washington -- 10 days after Republicans shut down the government and seven before a debt-ceiling increase was due -- Rep. Chris Smith (R-N.J.)
introduced legislation
to require private insurers participating in exchanges to disclose whether they provide abortion coverage. As of this morning, it's up to 104 cosponsors.
Remember "jobs, jobs, jobs" rhetoric from the GOP? Neither do they.
So, congratulations American Principles in Action, you appear to be giving your party awful advice, which is apparently being followed to the letter.