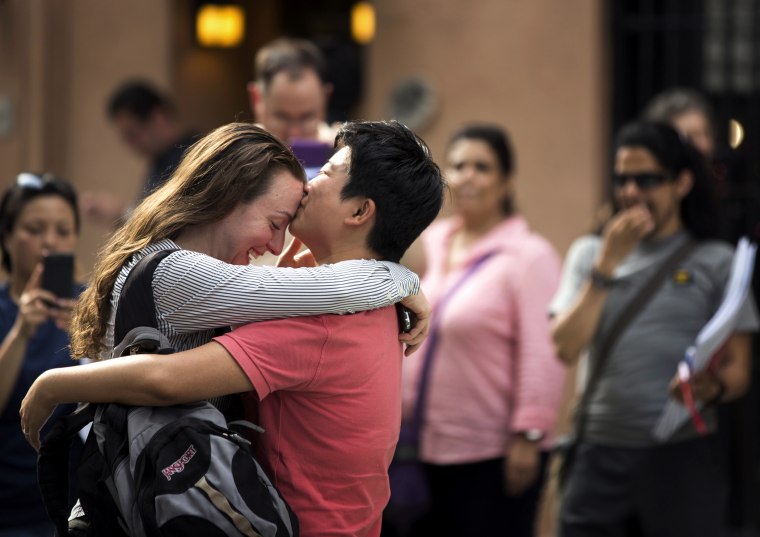 Cresent Hardy was expected to be the milquetoast candidate in the Republican primary for Nevada's 4th district—especially compared with his competitor for the GOP nod,  Niger Innis, who said that the fight to open the Arctic National Wildlife Refuge for drilling was "very much like the civil rights revolution." But on Tuesday, Hardy, a Nevada state assemblyman, gave Ennis a run for his money. In an interview with the Las Vegas Sun, Hardy called the Employment Nondiscrimination Act, a federal bill passed by the Senate that prohibits employers from discriminating against workers on the basis of their sexual orientation or gender identity, "segregation."
I'll confess that I've read this quote a few times, trying to make sense of it, but I've come up empty. Protecting people from employment discrimination is a "segregation law"?
And this guy is a congressional candidate with the support of a major political party?
Sen. Ted Cruz says President Barack Obama's administration is "hostile" to traditional marriage, calling it the most hostile White House in history. The Texas Republican has been plugging his State Marriage Defense Act, a bill he introduced with Sen. Mike Lee (R-Utah) to require the federal government to respect state laws defining marriage between a man and a woman, on a tour of conservative radio. On Monday, Cruz told David Barton and Rick Green's "Wallbuilders Live" that there's been a "sad trend" in recent years of advocacy groups using courts to challenge traditional marriage laws. "But it's also manifested from the federal government, with the Obama administration," Cruz said. "This administration is the most hostile-to-traditional-marriage administration this country has ever seen."
So much for relegating divisive social issues "to the sidelines."