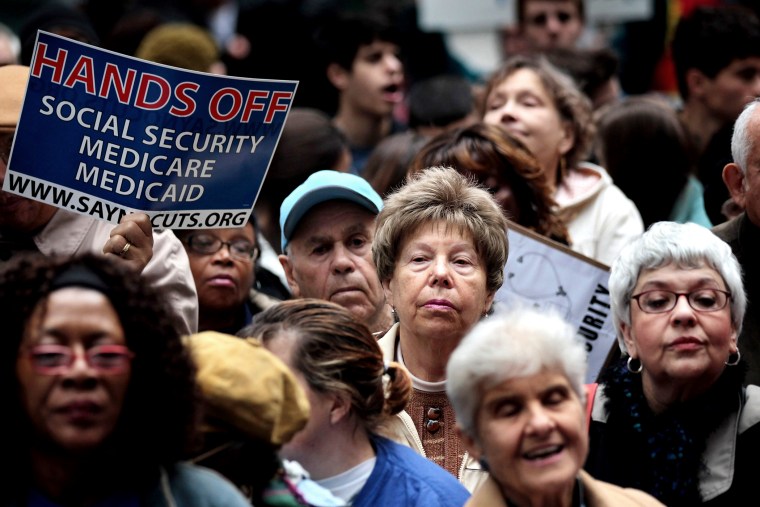 One of the most troubling aspects of President Obama's takeover of health care is the more than $200 billion in cuts that Obamacare is taking from the Medicare Advantage (MA) program -- a program that over 15 million seniors and individuals with disabilities have chosen to enroll in across the United States. As of January 2014, Ohio had over 763,797 enrollees in the MA program and roughly 38,766 of those enrollees reside in Eastern and Southeastern Ohio. This administration must stop these cuts to the MA program from happening if they want to protect the well-being of seniors across the country.
Right off the bat, the moment you hear a member of Congress argue that President Obama has launched a "takeover" of the health care system, you know there's probably going to be some flaws with the rest of the argument.
But the real problem with Johnson's argument is more specific: he voted for the same "cuts" he's now condemning.
But what's especially relevant now is the fact that congressional Republicans, after the savings took effect, quickly incorporated the policy into their own budget plan -- a plan Bill Johnson, like nearly all GOP lawmakers, voted for.
GOP officials basically have two choices here: they can condemn the Medicare cost savings or they can embrace the Medicare cost savings. Right now, their plan is to do both and hope the public and the media don't notice.
If House Republicans were sincere about their new position -- they're almost certainly not, but if they were -- they could very easily write legislation increasing Medicare spending, reversing the savings included in "Obamacare" and the GOP budget plan. But they're not, which tells us quite a bit about the seriousness of their argument.
If conservatism were ascendant, and the right were confident that anti-ACA animus will make the 2014 midterms a great success for Republicans, wouldn't this be wholly unnecessary?