Congressman Luis Gutierrez (D-Illinois) went right after Newt Gingrich yesterday for calling President Obama the "food stamp president." Gutierrez ran through a series of charts about food stamps, which his office kindly sent over today.
Your challenge: Guess which president owns the first chart, about the increase in people who get food stamps, and which president owns the second one, about the rising cost of the program. The answers -- and the four-minute video of Gutierrez delivering this barn-burner of a speech -- after the jump.
(h/t @Mike_in_Phx)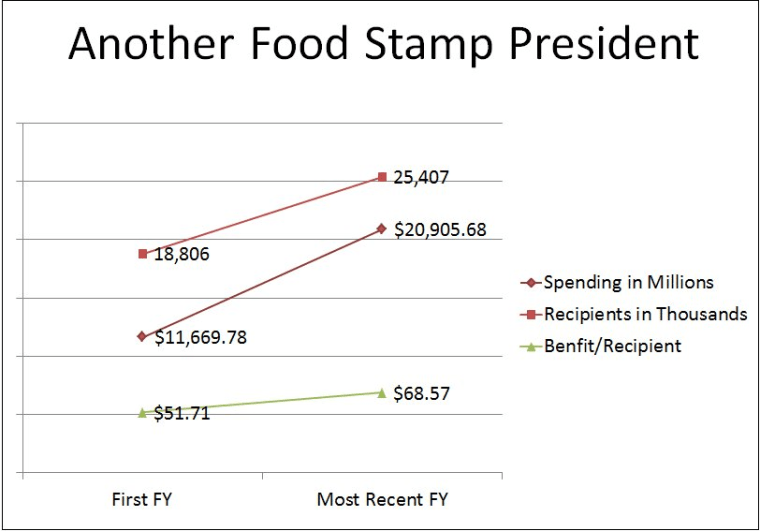 ---
Answers: The first chart shows the increase in people on food stamps under President George W. Bush. The second shows the increase in spending on the food stamp program under his father, President George H.W. Bush. "It runs in the family," Gutierrez said.
A key bit:
And here's another fact for Newt Gingrich, just in case his "food stamp president" name-calling was designed to make a political point that he wasn't quite so willing to come right out and say:Of recipients whose race we know, 22 percent of SNAP recipients are African-American. And 34 percent are white. Because hunger knows no race, or religion, or age or political party. Hunger is color-blind.So today I say thank you to President Obama.From now on, my nickname for you, President Obama, is "The 'In America, kids shouldn't be hungry' President."