Looking at the source material for the map of structurally deficient bridges (above) shown in the opening block of last night's show reminded me that we used this same database to build the Bridge Tracker a few years ago. The Bridge Tracker allows you to enter the start and end of a driving route and it shows you the bridges and ramps the route passes and the inspection data for each one.
Unfortunately, the Bridge Tracker was made with information that was current at the time of the Minnesota bridge collapse in 2007, so it's a little outdated now. But it's still fascinating to see how much has to be maintained on any given stretch of highway. Check out the route from New York City to Boston, it's staggering.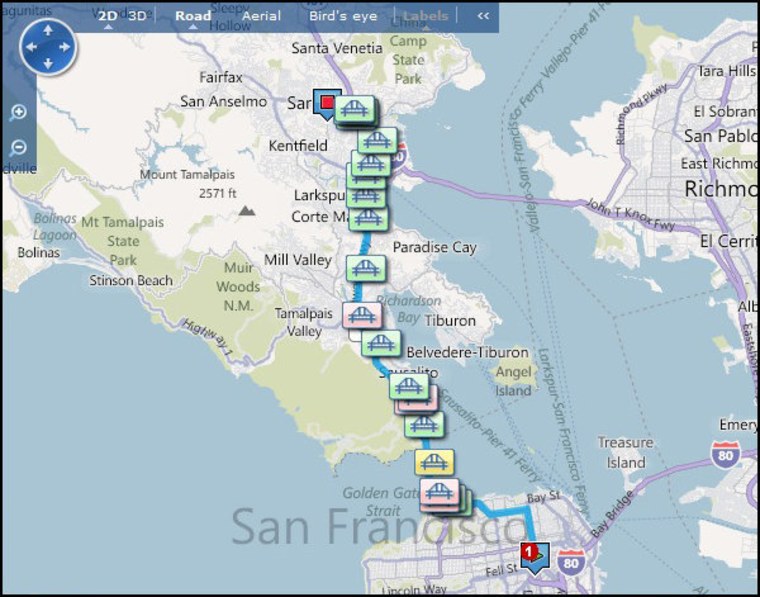 And while the tracker data isn't current, relatively fresh data does exist, and the picture it paints isn't much better. The 69,000 structurally deficient bridges Rachel cited last night comes from data as recent as December, 2010.