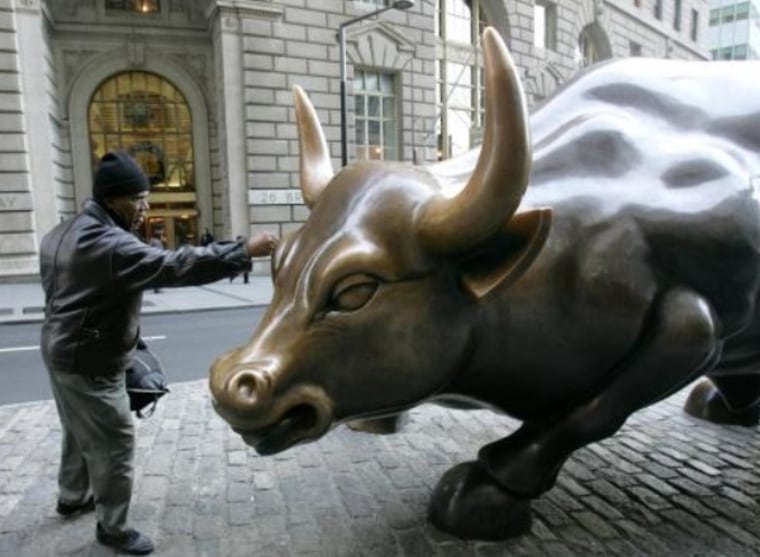 Dan Danner, the head of the National Federation of Independent Businesses, a powerful Republican ally, recently
argued
, "There clearly are people in the Republican Party at the moment for whom the business community and the interests of the business community -- the jobs and members they represent -- don't seem to be their top priority. They don't really care what the N.F.I.B. thinks, and don't care what the Chamber thinks, and probably don't care what the Business Roundtable thinks."
This Bloomberg News
report
helps shed light on what the GOP's corporate wing intends to do about it.
A battle for control of the Republican Party has erupted as an emboldened Tea Party moved to oust senators who voted to reopen the government while business groups mobilized to defeat allies of the small-government movement. "We are going to get engaged," said Scott Reed, senior political strategist for the U.S. Chamber of Commerce. "The need is now more than ever to elect people who understand the free market and not silliness."
Dear Tea Partiers, I'm reasonably certain that "silliness" comment was intended for you.
Also note, the
Washington Post
reported
yesterday on House Speaker John Boehner's (R-Ohio) close ties to corporate lobbyists, who continue to stand by their ally, even after he's allowed himself to be pushed around by his Tea Party members.
"I don't know of anybody in the business community who takes the side of the Taliban minority," said Dirk Van Dongen, longtime chief lobbyist for the National Association of Wholesaler-Distributors, who has known Boehner since the lawmaker's first election.
Remember, this isn't a liberal Democrat comparing Tea Party lawmakers to the Taliban; this is a prominent corporate lobbyist and long-time ally of the Republican House Speaker.
At a minimum, rhetoric like this speaks to the frustrations of private-sector leaders who mistakenly thought a Republican majority in the House would mean a focus on economic growth and job creation.
More broadly, with GOP primary season on the way, we're likely to see two of the party's most dominant wings go head to head, which could get ugly in a hurry.
As for which faction will be in the driver's seat and which will be the passenger, it's not altogether clear which contingent party officials are more scared of. With Tea Party numbers dwindling, are they still the force they were in 2010? Can Big Business back up their pleas with people power or can they only write checks? Have the crises of the last few weeks tipped the scales in one direction or the other?
The answers are about to come into sharper focus very soon.