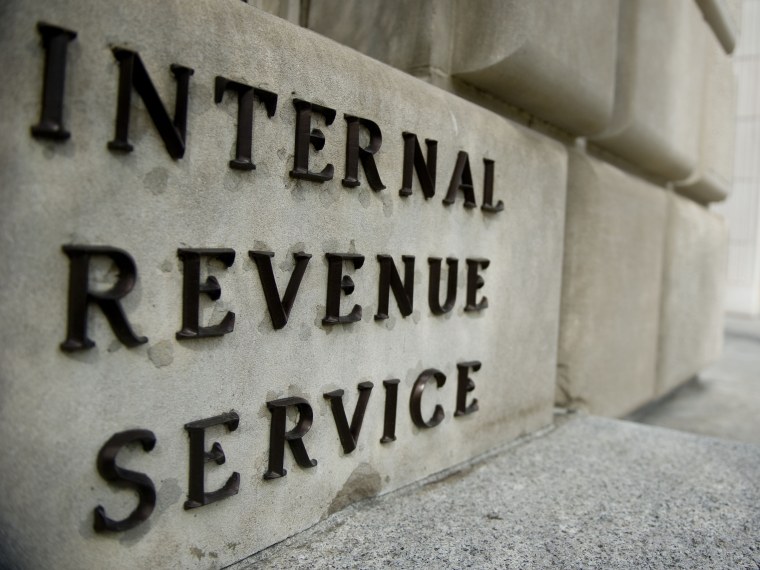 Yesterday, Rep. Charles Boustany (R-La.), chairman of the House Ways and Means Committee's oversight panel, suggested that on the IRS matter, Obama was lying. Referencing the president's comments, Boustany said, "[T]his committee has actually investigated the matter to a significant degree and found otherwise."
It did? That's fascinating. The House Ways and Means Committee's oversight panel actually found evidence of corruption at the IRS? The president has been caught lying about criminal misdeeds at the nation's tax agency? Why haven't we heard about this before?
Because, as it turns out, Boustany didn't mean what he said.
Dana Milbank called
the congressman's office later and an aide said "Boustany did not intend to make such an allegation."
Oh. Never mind.
Of course, it's not just Boustany.
Dave Camp (R-Mich.), chairman of the full committee, disputed Obama's claim that the targeting occurred because workers thought the guidelines were "confusing." Said Camp: "Nowhere in our investigation have we found that to be the case." Nowhere? How about in the May 3 e-mail from Treasury's deputy inspector general for investigations? He said he had examined 5,500 e-mails related to the targeting and "there was no indication that pulling these selected applications was politically motivated. The e-mail traffic indicated there were unclear processing directions and the group wanted to make sure they had guidance on processing the applications so they pulled them." When Sandy Levin (Mich.), the ranking Democrat on the panel, complained that no evidence of corruption or political influence has been found, Boustany replied, "I want to emphasize that this committee's investigation is not complete."
OK, but that's not much of an argument. Congressional committees have investigated this so-called "scandal" for about eight months now, desperately looking for any shred of Obama administration wrongdoing. Republicans have found nothing. "Not yet" isn't a credible rejoinder, so much as it's a rationalization for an open-ended witch hunt that lasts indefinitely.
House Republicans are pointing to a newly uncovered email as evidence that the Obama administration intended new regulations on tax-exempt organizations as another way to crack down on conservative nonprofits. The administration floated the new proposed regulations late last year, after a controversy erupted last May over targeting of conservative groups by the Internal Revenue Service. The email shows that Treasury and IRS officials were privately planning new rules on tax-exempt organizations at least a year earlier, in 2012, Ways and Means Chairman Dave Camp (R., Mich.) said at a hearing on Wednesday.
Is this a shocking new development? Not exactly.
A Treasury spokesperson told the Wall Street Journal that rules like these are routinely reconsidered when revisions are needed.
"It's not surprising that we would evaluate updating these regulations, which were established in the 1950's," the spokesperson said. "Treasury and the IRS have received public comments over time requesting that regulations on tax exempt organizations be updated and we are always evaluating public input."
In other words, there's still nothing interesting to see here.
Congress has looked into the allegations and found nothing. The FBI has looked into the allegations and
found nothing
. Investigative journalists have looked into the allegations and found nothing.
The story
was discredited months ago
. Congressional Republicans keep digging in the hopes of making the Obama administration look bad, but as the desperation becomes farcical, GOP officials are more likely to make themselves look bad than anyone else.