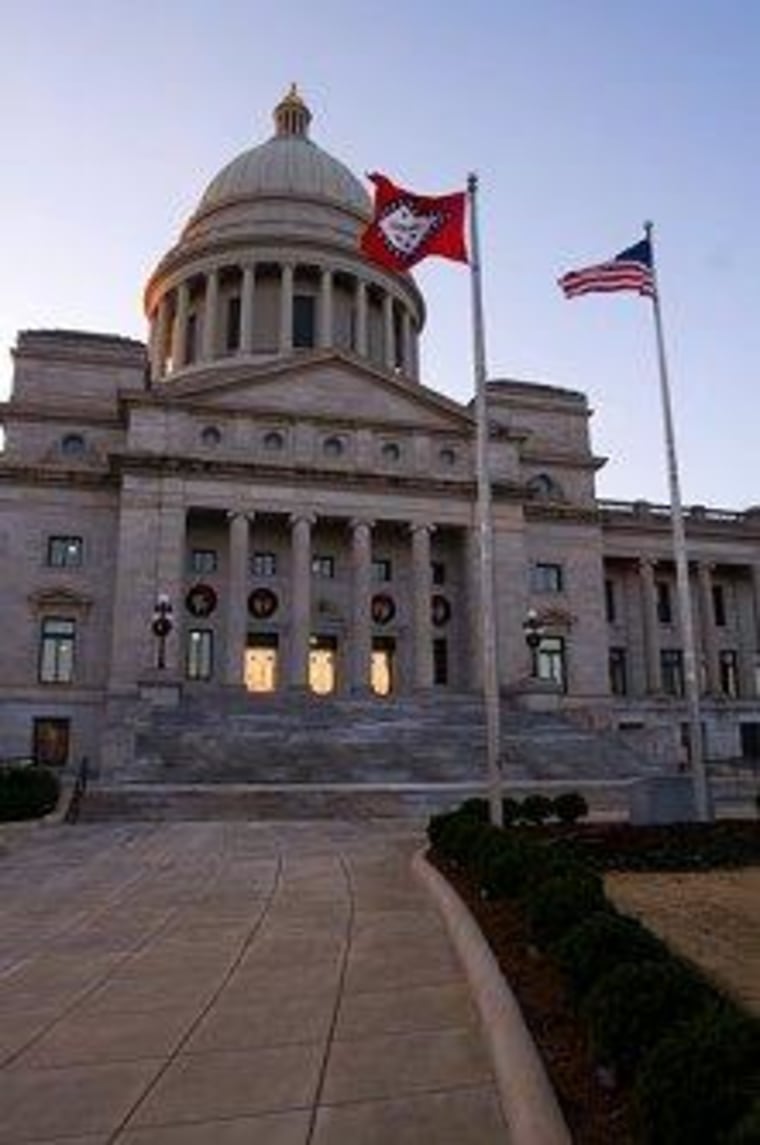 The combination of the two, largely opposite historical figures seemed hard to reconcile, and in Arkansas, some suggested it's time for the state to end the Lee commemoration. Yesterday, Arkansas' Republican-led legislature
rejected the recommendations
, citing the importance of "Southern heritage."
The proposal called for designating Nov. 30 as "Patrick Cleburne - Robert E. Lee Southern Heritage Day," a state memorial day but not a legal holiday. Cleburne was a Confederate general who lived in east Arkansas. The legislation also would have repealed a state law declaring June 3 as a state memorial day in honor of former Confederacy President Jefferson Davis' birthday. "This bill is not a bill meant to disregard heritage or to downplay history. It is not a bill to cause division of conflict," said Rep. Charles Blake, D- Little Rock, who presented the measure to the panel. "The spirit of this bill is to allow Arkansans to honor our heritage and honor our progress without them being in conflict with each other." But opponents of the measure packed the committee hearing room, with several saying the Legislature was insulting their heritage.
The Associated Press piece noted local attorney John Crain, who told lawmakers that removing the Lee holiday would effectively tell him "my ancestry and my heritage is not worth honoring."
As hard as this may be to believe, Crain went on to argue, "I think Martin Luther King, if he were here today standing beside me, would tell you, 'Why can't we celebrate a birthday of two men, one of color and a white man?'"
I'm going to hope it's not necessary to point out why speaking for Dr. King this way is problematic.
As for the proposals themselves, members of Arkansas' State Agencies and Governmental Affairs Committee rejected the proposal by a voice vote. The bill's chief Republican backer, state Rep. Nate Bell, also told the AP he may try again later in the session.