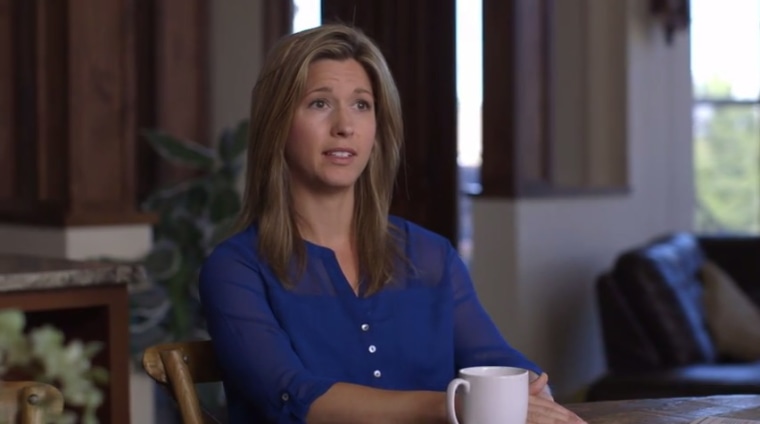 And yet, the tactic lingers. Before, these dubious horror stories were intended to scare Americans away from getting covered. Now, Republicans have some elections to win. Take
this story
out of Colorado, for example, from Eli Stokols at Fox31 in Denver.
A new TV ad from Crossroads GPS features a Castle Rock mom criticizing Democratic Sen. Mark Udall for voting for the Affordable Care Act -- not a surprising mouthpiece in a race that will likely come down to suburban women. But the woman in the ad, Richelle McKim, is actually an employee of an energy company that is among the biggest donors to Udall's opponent; and her story, which seemingly contradicts information on her publicly available LinkedIn profile, is at least more complicated than the 30-second version hitting Colorado's airwaves starting Thursday.
The ad from Karl Rove's attack operation is online
here
, but the key takeaway is the degree to which this is familiar -- the story of the ACA "victim" that just doesn't stand up well to scrutiny.
For example, as Stokols' reporting indicated, the Crossroads ad suggests to Colorado viewers that McKim "had to go back to work" because of health care, but she
told
a local news outlet, "It wasn't the Affordable Care Act. It was just a financial burden, having a single income for so long."
Complicating matters, McKim's husband had been treated for high-blood pressure, a pre-existing condition that made coverage unaffordable. For a while, the KDVR report added, he apparently had to go without insurnnce.
That is, until "Obamacare" came along to protect those like McKim's husband, making coverage affordable for those with pre-existing conditions. At this point, everyone in McKim's family now has the benefit of health security and they're no longer one serious illness away from bankruptcy. Indeed, this sounds like a great success story -- the ACA offers this family affordable coverage that can't be taken away, while guaranteeing coverage for a husband and father who couldn't afford insurance in the recent past.
In the ad, the energy company's employee tells viewers that Sen. Mark Udall's (D-Colo.) support for health care reform "has hurt families in Colorado," so he should "repeal" the law.
But where are these Colorado families who've been "hurt"? Or more to the point, how many families would lose access to basic medical care if McKim's new pals at Crossroads GPS successfully destroy the U.S. health care system?
Colorado, it's worth noting, has seen
a sharp drop
in its uninsured rate thanks to "Obamacare." It would suggest that in reality, health care reform has helped families in Colorado -- and all of them would suffer, needlessly, if lawmakers repealed the ACA.
The larger point remains, of course, if the Affordable Care Act is so awful, why can't Republicans find actual victims with compelling stories to tell? It seems like this should be easier -- that is, unless the right's crusade against health care reform is itself an elaborate sham.
Postscript: In Stokols' report, McKim is also quoted as saying, "It's alarming that when we have illegals here, they can still choose if they want health care, but we as citizens no longer have that choice." I'm not at all sure what this means, or why any family would want to choose, on purpose, to have limited access to medical care.
Update: I've updated the piece to include Eli Stokols' name, the station's name (Fox31 in Denver), and the stations' call letter (KDVR).