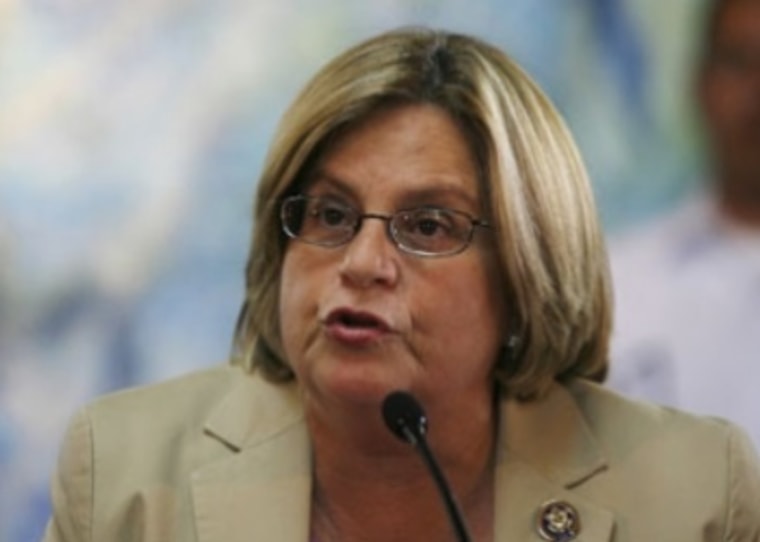 Rep. Ileana Ros-Lehtinen (R-Fla.) signed onto immigration reform legislation proposed by Democrats Tuesday, becoming the second Republican co-sponsor. Her spokesman Keith Fernandez confirmed the move to The Hill. [...] The bill's chief sponsor, Rep. Joe Garcia (D-Fla.) first announced the news via Twitter. The bill would provide a path to citizenship for undocumented immigrants, increase border security, and transform the current immigration system.
The Democratic bill is patterned after the bipartisan Senate bill that was approved in June, and which has garnered support from the White House, a majority of Americans, business leaders, labor unions, religious leaders, deficit hawks, and economists. House Republican leaders continue to oppose the comprehensive solution.
As this list grows beyond two GOP members, one thing to keep an eye on is the scope of their support. Denham and Ros-Lehtinen have now helped make the Democratic bill bipartisan, which is important, and which improves its odds of success, but I'd be eager to know if these same Republicans would be willing to, say, sign a discharge petition to bring the legislation to the House floor for a vote.
Because at this point, co-sponsors bring symbolic value, but not a lot of practical value. Immigration reform could very well have 218 co-sponsors -- or 228, or 238, or more -- but if House Speaker John Boehner (R-Ohio) refuses to let the House vote on the legislation because he's inclined to let right-wing Tea Party members call the shots, the number of co-sponsors won't much matter.
If, however, there were 218 House members willing to sign a discharge petition to bring the reform bill to the floor for an up-or-down vote, that would matter quite a bit.
On a related note, Rep. Mario Diaz-Balart (R-Fla.), who supports immigration reform, had been invited to the White House for a meeting on the issue last night, but the discussion was canceled for reasons that have not been made public. 
Regardless, to
reiterate
a point from yesterday, it's easy to write reform's obituary, but there's still movement on the issue. The number of House Republicans endorsing the bipartisan bill is inching higher; business leaders' lobbying campaign is
getting louder
; and there's
ample time
for the lower chamber to get something done.
The odds are against it, but it's not over.