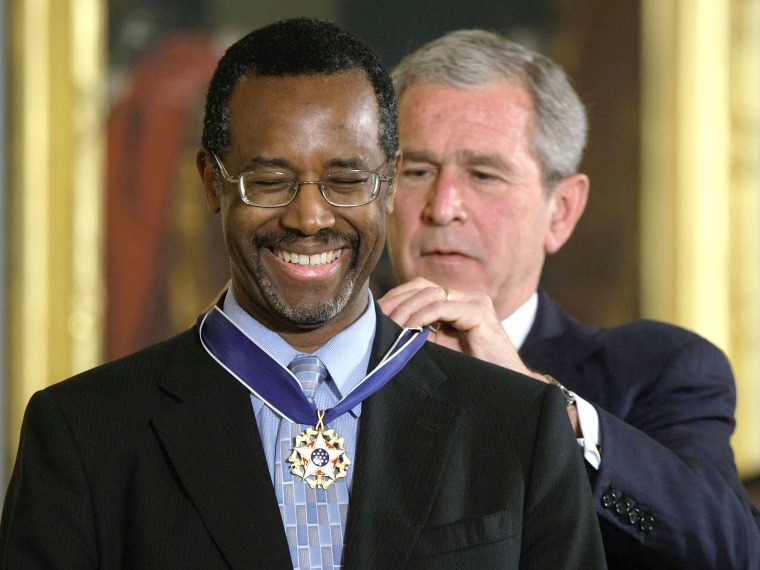 Some may bristle at such an accusation [from Putin], but when you consider that many Americans are hesitant even to mention God or Jesus in public, there may be some validity to his claim. We also casually have tossed out many of the principles espoused in the Bible and have concluded that there's no authority greater than man himself. [...] While we Americans are giving a cold shoulder to our religious heritage, the Russians are warming to religion. The Russians seem to be gaining prestige and influence throughout the world as we are losing ours. I wonder whether there is a correlation.
But stepping back, it's also hard not to notice that Ben Carson's celebrity status in far-right circles may be misplaced.
And now Carson hears Putin mocking the West -- and he thinks Putin is right.