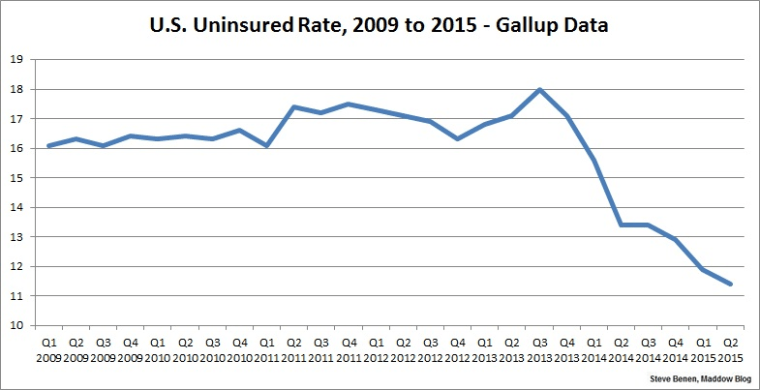 The uninsured rate among U.S. adults aged 18 and older was 11.4% in the second quarter of 2015, down from 11.9% in the first quarter. The uninsured rate has dropped nearly six percentage points since the fourth quarter of 2013, just before the requirement for Americans to carry health insurance took effect. The latest quarterly uninsured rate is the lowest Gallup and Healthways have recorded since daily tracking of this metric began in 2008.
One is even tempted to say it's "plummeted."
To be sure, Republicans will not be pleased with the trend. Indeed, even looking beyond Judd Gregg, there's evidence that some GOP lawmakers will simply ignore the inconvenient evidence as if it doesn't exist.
This is plainly, demonstrably wrong. The sooner GOP policymakers come to terms with this reality, the better.