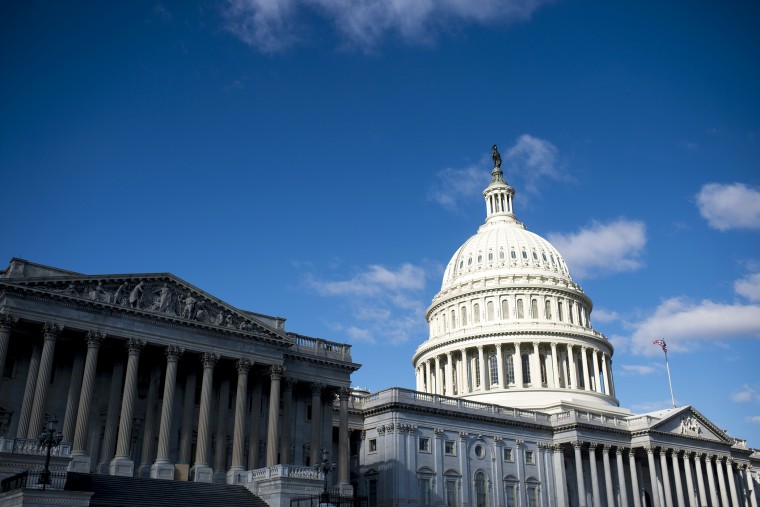 But by all appearances, Republicans aren't concerned about mockery. They're
proceeding today
with their plan to go after the ACA's individual mandate -- again. By most counts, it will be the 50th time House Republicans have voted to gut some or all of the health care law since 2011, even though they fully realize their bill has no chance of being signed into law.
The House is set to vote Wednesday on a bill by Rep. Lynn Jenkins (R-KS) to effectively delay the individual mandate for one year by reducing the penalty in 2014 for not buying insurance from $95 to $0. The Republican-led chamber passed a similar bill last July, capturing 22 Democratic votes. Now that it's an election year, it's plausible that a significant number of Democrats will defect, given the unpopularity of the individual mandate and the likelihood that Senate Democrats will throw the bill in the garbage once it arrives.
House Republicans are under no illusions about the legislation's prospects, but governing isn't the goal. This is about an election-year stunt intended to help GOP lawmakers feel better, maybe motivate the base a bit, and create the basis for some new attack ads against Democrats.
Whether or not one approves of this waste of time, it remains a ridiculous display.
For one thing, the effort itself would be a substantive disaster if the bill actually became law. Clearly the GOP is in its post-policy phase, so real-world implications are no longer considered before bills receive votes, but the Center on Budget and Policy Priorities
published an analysis
yesterday and found that the House's proposal would increase the number of Americans without insurance and lead to higher health care premiums in the individual market. How do Republican leaders respond to revelations like these? They don't -- this isn't about policy, so the implications are deemed irrelevant.
For another, this is quite a bit of effort over a policy Republicans supported up until a few years ago -- the mandate used to be a key feature of GOP health care plans.
House Republicans could be using their time wisely right now. Maybe they could work on real legislation; maybe they could present their "Obamacare" alternative they've been promising for years.
But that just doesn't seem to interest them. Americans are instead stuck watching their House of Representatives spin its wheels, picking up self-satisfying "message" bills.