As 2012 comes to an end, we're taking stock of some of the most inspiring and funny political photos taken this. Some came from the campaign trail, others were "behind the scenes" shots, but they all became popular images that told us all a little more about the essence or impression of their subjects.
Here are a few of our favorites:
1. Barack Obama gets an "uplifting hug"
In a move that must have had the hearts of Secret Service agents beating a bit faster, pizza shop owner Scott Van Duzer became so overwhelmed with emotion during an Obama campaign stop in September that he lifted the president right off the ground with his hug. Fortunately no presidents were harmed in the making of this picture.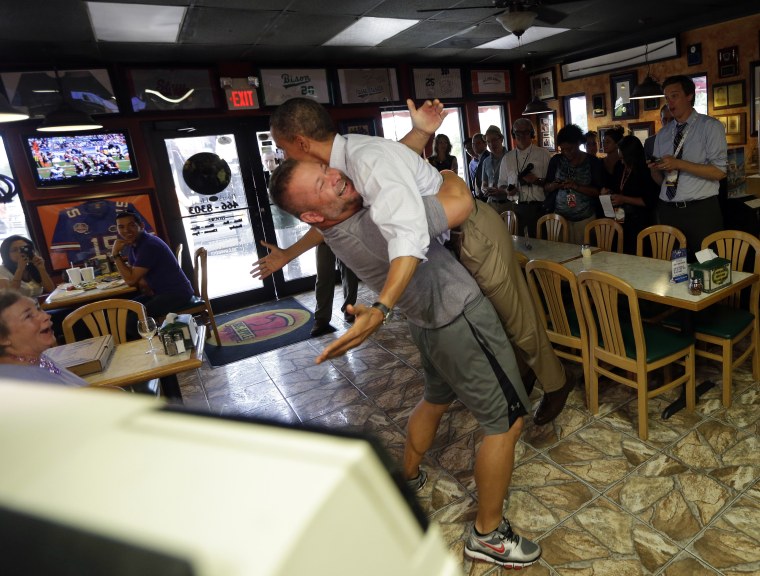 2. Mitt and Ann Romney jet ski
The Romney family took a few days off from the campaign to vacation at their New Hampshire summer home in early July. Mitt clearly had no problem letting Ann drive the jet ski, but unfortunately the extra time spent in the swing state wasn't enough to win Romney its vot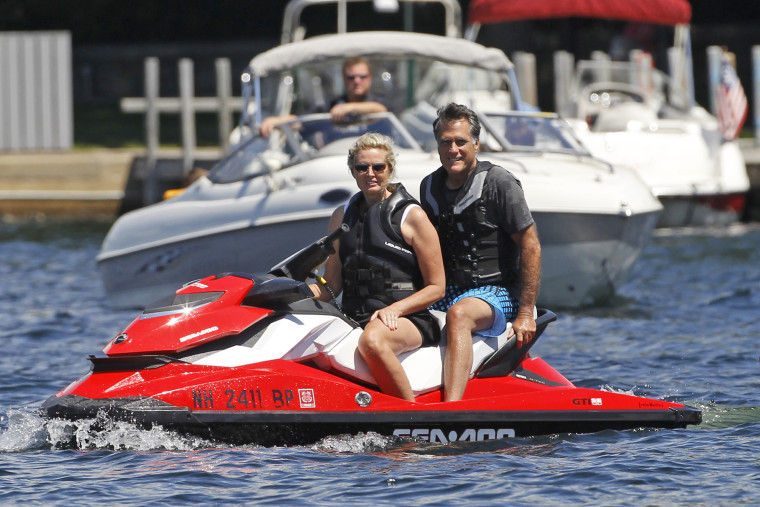 3. Joe Biden and his new biker pal
Biden has never been afraid to give a hug or pat on the back to a supporter on the campaign trail, but this shot of him cozying up with a biker chick at Cruisers Diner in Seaman, Ohio was especially popular. Would you want a back rub from the vice president?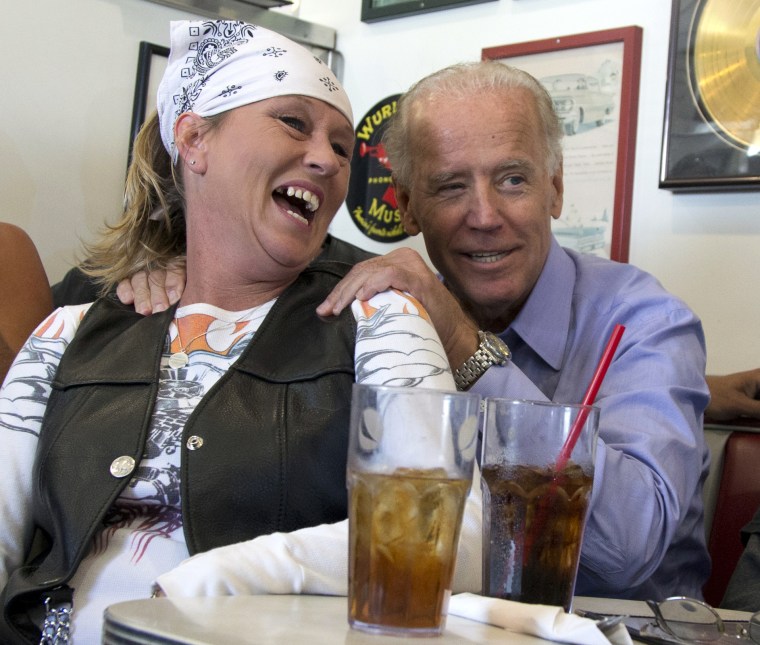 4. Paul Ryan pumps iron
This was technically taken in 2011, but released this year, so it makes the list. Click here for the image.
5. Hillary dances
Secretary of State Hillary Clinton set a travel record this year, visiting more than 100 countries over her four year term, but that busy schedule didn't stop her from enjoying herself. She obviously had a great time dancing at a reception in South Africa.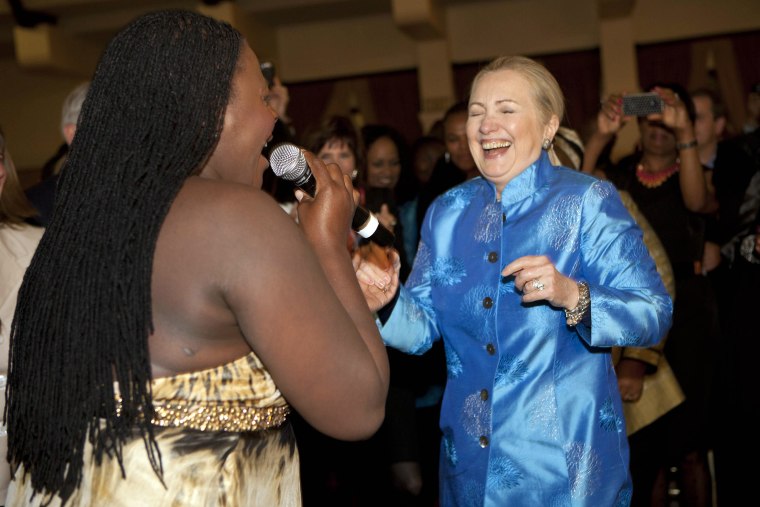 6. Obama and McKayla Maroney do the "not impressed" face
McKayla, member of the gold winning U.S. Olympic gymnastic team, was already famous not just for her medals, but also the unimpressed expression on her face that was caught in a candid photo at the games. When she met the president in November, he proved he's a good sport with a good "not impressed" impression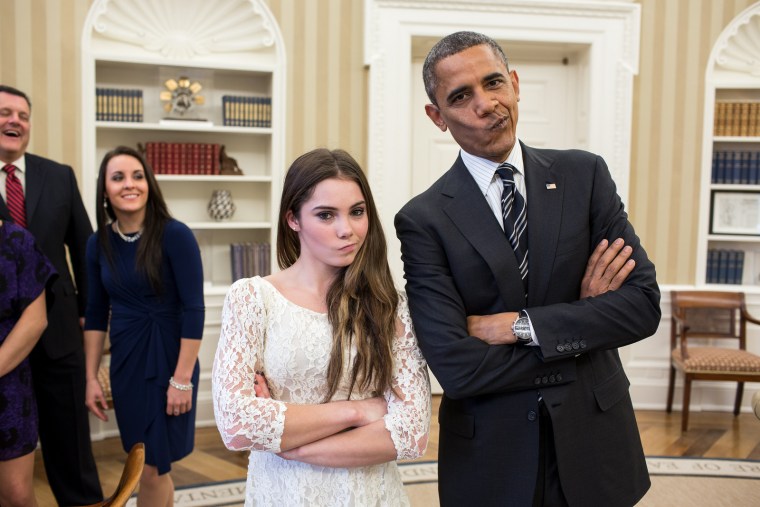 7. Gabby Giffords at the Democratic National Convention
Former Congresswoman Gabrielle Giffords was full of smiles as she took the stage to lead the pledge of allegiance at the DNC. Having one of her best friends, Rep. Debbie Wasserman Schultz, might have helped put that smile on her face.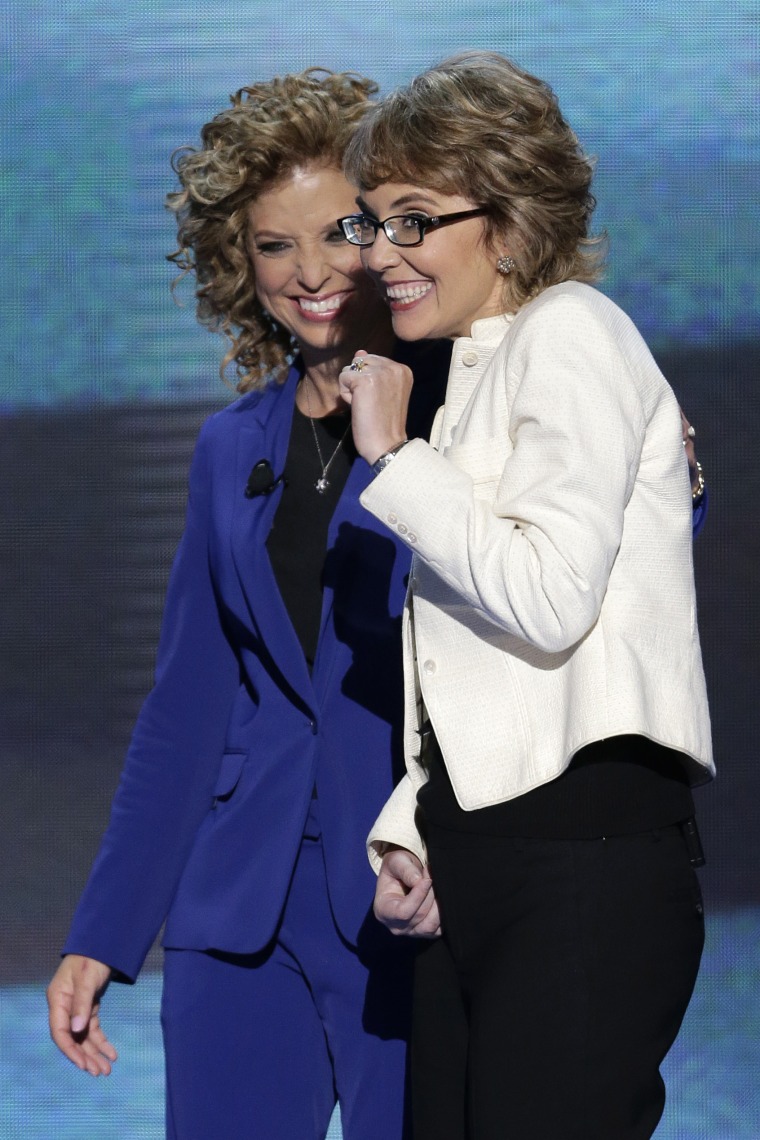 8. Romney surprises an employee at Chipotle
Romney was not the only candidate who got the "point and looked shocked" treatment from a voter on the campaign trail, but this Chipotle worker made one of the best faces of the yea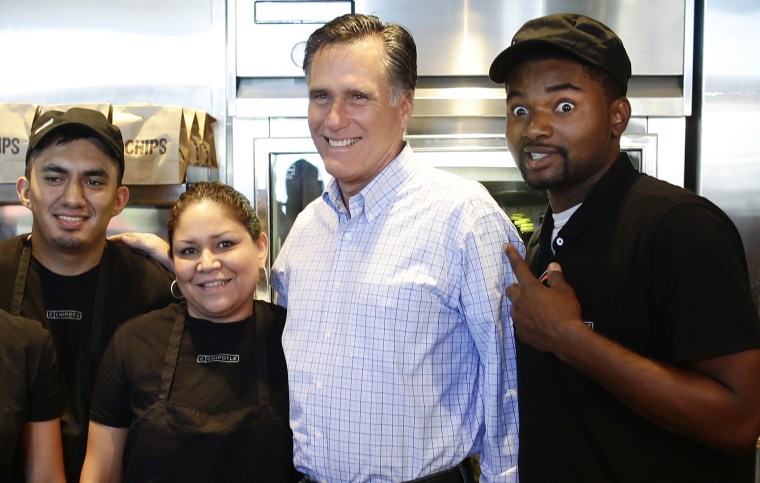 9. Obama & Biden share a moment outside the oval office
 You can't help but wonder what joke Biden must have cracked just before this photo was taken.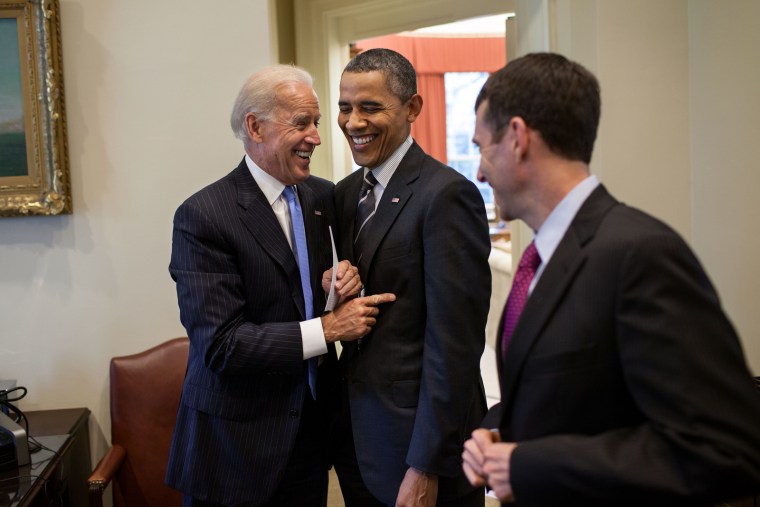 10. Obama and Romney's oval office meeting
Obama proved her can rise above the partisan bickering when he invited his former rival to the oval office for lunch a few weeks after the election. The two pledged to stay in touch.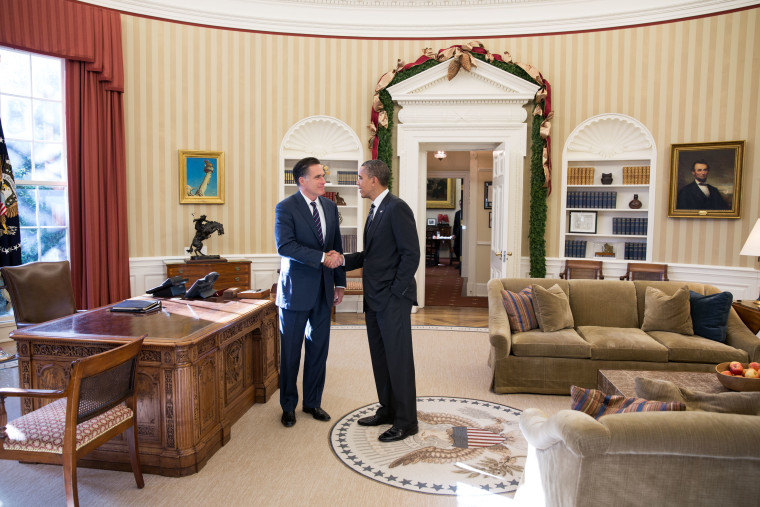 Which photo was your favorite? Vote in our poll!