The electoral college rigging scheme that drew criticism of cheating and was disavowed by many prominent Republicans now has the official backing of more than 1,300 Michigan Republicans.
According to the Detroit Free-Press, at the GOP party convention in Lansing this weekend more than 90% of Republicans voted in favor of a resolution to change the electoral vote distribution process from winner-take-all to one in which 14 of the state's votes went to the winner in each congressional district. The final two votes would go to the state's overall winner.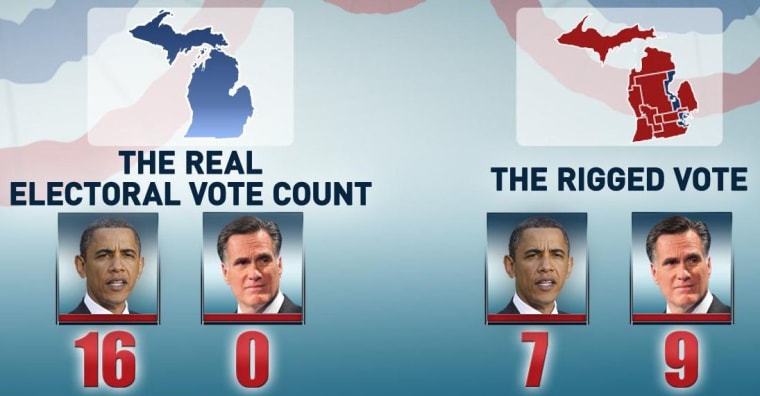 But not all Republicans are on board with the plan. Governor Rick Snyder has said it's "not the appropriate time" to discuss a plan to change the electoral college, saying he'd prefer a bipartisan conversation held closer to a census.
Republicans in Pennsylvania are moving forward with a similar plan to divvy up electoral college votes. Republican state Senate Majority Leader Dominic Pileggi has reintroduced his plan that would divide up the votes not by congressional district, but by percentage. We could see action on that plan as early as this week.