An immigration reform protester, GM's first female CEO, and a school clerk turned hero will join first lady Michelle Obama on Tuesday as her guests for President Obama's State of the Union Address. 
The White House announced more than a dozen new attendees Tuesday, ranging from politicians and executives to activists and middle class workers. They will join previously announced guests like former NBA player Jason Collins and Boston Marathon bombing survivors.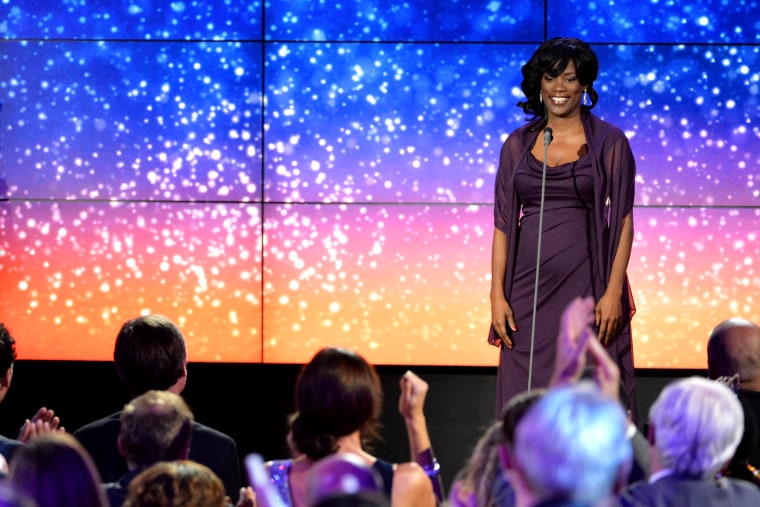 The guest list includes Antoinette Tuff, a schoolhouse bookkeeper who became a hero last August when she successfully talked down a gunman on school grounds in suburban Atlanta. Cristian Avila, a DREAMer who participated in the immigration "Fast for Families" protest on the National Mall this fall, is set to attend.
The first lady will also be joined by Mary Barra, the newly appointed first female CEO of General Motors. Barra's not the only woman trailblazer making the list. Vice Admiral Michelle Howard, who will become the first female four-star admiral in the Navy, and the first African-American woman to achieve four-star rank in the history of the military, will also join. 
South Carolina working mother Sabrina Simone Jenkins will likely get a moment in the spotlight as a guest of the first lady. Jenkins is a single mother who was recently highlighted by The Shriver Report for managing to earn her master's degree while working and caring for her daughter.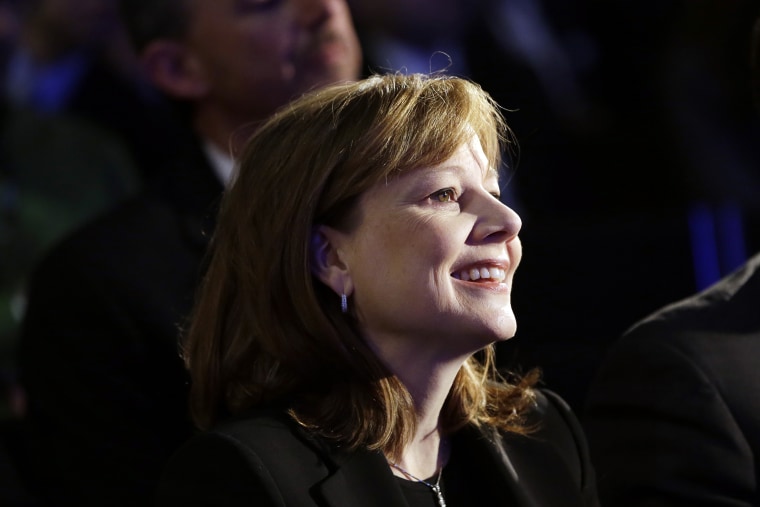 The first lady's guests are often involved in or connected to programs or policies the president plans to highlight in his speech. 
A handful of elected officials have made the cut as well, including San Francisco's first Asian-American Mayor, Ed Lee, and Kentucky Gov. Steve Beshear, who Obama is likely to praise for his efforts to expand health care access in his state by expanding Medicaid and creating the "Kynect" health insurance marketplace, which has been lauded as a model for the nation.
Amanda Shelley, a physician's assistant who hadn't been able to get insurance because of a pre-existing condition, will be there to help highlight how the health reform law has made a positive impact.
Many congressional Democrats are bringing unemployed guests to help highlight the need to extend long-term unemployment benefits, and the first lady will be joined by an Illinois mom who lost her job due to budget cuts in May.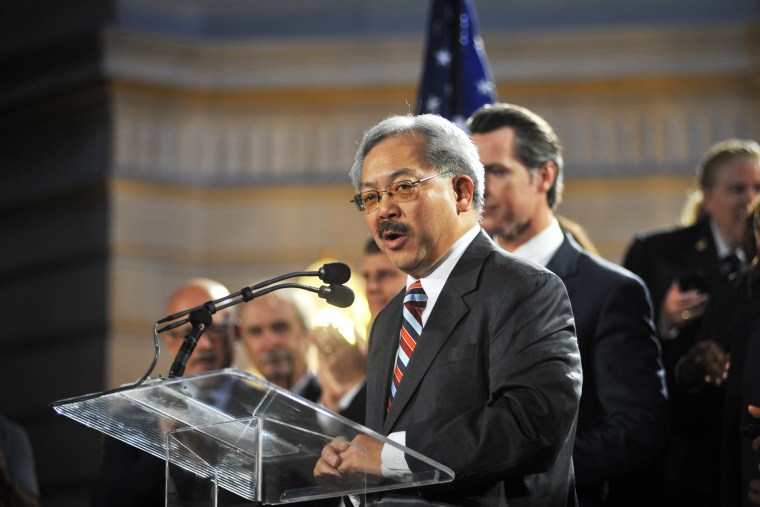 On the heels of his decision to require all federal contract workers to be paid a minimum wage of $10.10 an hour, and while he pushes Congress to pass legislation to make that the national minimum wage, the president will highlight one employer who took the initiative to pay his employees a better wage. Punch Pizza CEO John Soranno will be in the first lady's box. Less than a year ago he and his business partner raised the minimum wage they pay their employees to $10. Punch Pizza kitchen worker Nick Chute will also attend. According to the White House, he's a big fan of the better wage and says he hopes to move his way into a management position at the company someday. "I appreciate it, and it makes me feel like a bigger part of the company."