An estimated 350 million people are expected to tune in to watch King Charles III's coronation on May 6. 
Like with any massive event, the coronation will be a big opportunity for publicity hounds, fame-chasers and grifters. Also seemingly taking advantage of the royal hubbub is Meghan Markle's father, half-sister and half-brother, who provided an exclusive interview to Australia's 7News Spotlight last weekend in what certainly feels like a last-ditch ploy at a time when so many are once again talking about royal family drama — particularly any drama that centers on Meghan and Prince Harry. 
A lot of the criticisms that are now once again being leveled at Meghan by her family are criticisms I've dealt with firsthand.
The interview appeared to perpetuate more of the same toxicity and entitlement that has been evident in nearly every other interview opportunity that Megan's family has taken advantage of since she married Harry. It seems that the exclusive was designed to garner sympathy for the extended Markle family from the get-go, by highlighting footage from Meghan's childhood shot by her father, a professional cameraman. The narration is anything but neutral, with Spotlight host Liam Bartlett describing the interview as a "deathbed plea" to the daughter Thomas "lost," coming from "a father who still loves the daughter who no longer speaks to him." 
Throughout the interview, Thomas tried to position himself as a devoted caregiver. "Her childhood was with me," he said. "Every time we had a chance to go somewhere and do something, we would. We were very close all of our lives." This dovetails with previous interviews where Thomas has claimed that Meghan "owes" him and that he should be "rewarded" for his parenting. 
Later in the interview, Thomas is joined by his children from another marriage, Samantha and Thomas, Jr., both of whom have previously seized opportunities to talk with the media about their half-sister. Meghan implied in an interview with Oprah Winfrey in 2021 that she and Samantha "aren't close," after her half-sister wrote a tell-all book about her.
Samantha and Thomas, Jr. backed their father up in the recent interview. "If it wasn't for his hard work and his love for her, she wouldn't be where she's at right now," half-brother Thomas said, concluding somewhat ominously: "We're not gonna go away." 
Those who have not experienced life-altering toxic family dynamics might interpret the interview as a dying father's last plea to his hard and unyielding daughter. But my view of the extended Markle clan is not as generous — sorry, social media trolls. As an adult child mired in her own estrangement from a toxic parent, the interview with this family was both triggering and sad.
I, like Meghan, sadly know a lot about family estrangement. Extensive therapy has helped me understand how my mother and other relatives were negatively affecting my mental health and why I needed to cut ties. In other words, a lot of the criticisms that are now once again being leveled at Meghan by her family are criticisms I've dealt with firsthand. 
I don't know all the details of this particular family's problems. But from the outside, her family's behavior feels instructive, and may offer a glimpse of what many survivors of toxic family members endure on a regular basis. 
Families fracture for many different reasons, and these divisions are often incredibly painful.
Families fracture for many different reasons, and these divisions are often incredibly painful. When this happens, some family members often shoulder any and all blame for the deteriorated relationships. My reading of the Markle interview brought to mind my own family's behavior, speaking from experience as a daughter estranged from her mother and as a child born into a family defined by generational trauma. Those born into families like this might be described by our relatives and outsiders alike as manipulative, cruel and narcissistic. Sometimes we're even referred to as trolls, essentially equating us with those who populate the armpits of the internet. The contempt our families show toward us knows no bounds.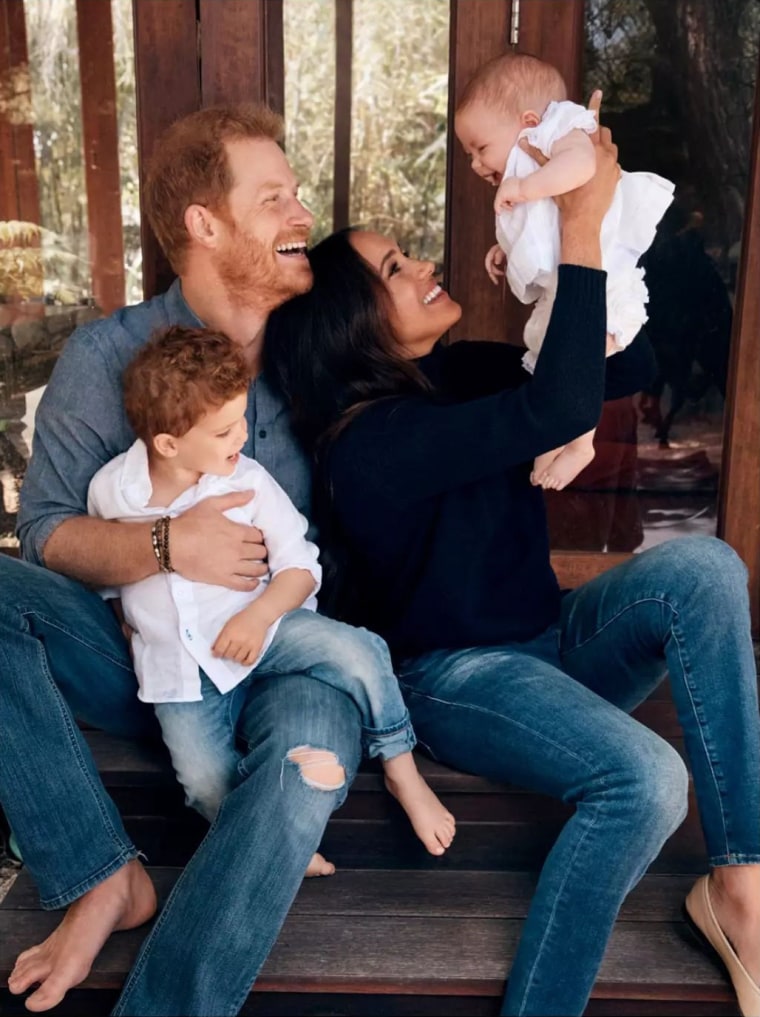 Toxic family members can lack insight and any sense of accountability. When it's a parent-child relationship at the center of the turmoil, extended family members, friends and outsiders often side with the estranged parent. (This happened to me.) Therapy has since helped me to understand this particular phenomenon as "collateral damage," or the losses that get incurred when toxic family dynamics come to a head. 
Culturally, much of society has bought into the myth that parents are blameless in matters of failed relationships with their children. Christianity in particular has helped solidify this stereotype; regardless of their behavior, the Bible teaches us to "honor thy father and mother" at all costs. 
In the Markle family interview, half-sister Samantha alluded to Meghan as a narcissist in a toxic marriage who'd "still be a waitress" if not for their father — boldly suggesting that Meghan has no capacity to become successful, or even to love, in her own right. (It should be noted that Samantha is on her second attempt to sue Meghan for defamation, which comes after her own seeming attempts at cashing in on her half-sibling's fame by publishing a memoir.) 
Meghan's father doesn't seem to understand why she refuses to speak to him, despite his history of selling stories to the media in an attempt to strong-arm his daughter and Prince Harry into speaking to him after some abhorrent pre-wedding behavior, including staging photos with paparazzi and releasing a letter Meghan had written to him to the tabloids.
Above all, these relatives seem dripping with entitlement. They have only ever behaved in the media as though Meghan owes them something. According to online therapy resource Betterhelp, a sign of entitlement in a person involves the belief that they should benefit from any given situation. Is it any wonder that Meghan won't budge from her decision to sever ties?
In the wake of the Spotlight interview, a predictable new wave of social media backlash, and backlash to the backlash, has ensued. Publicly accusing your child or sibling of being selfish doesn't exactly seem like the best way to regain their trust. As a result, the interview mostly reaffirmed, at least in my mind, why Meghan and Harry have cut off these relatives. 
Meghan Markle is a polarizing cultural figure. But no adult child cuts off a healthy limb. And sometimes, tragically, the best thing for an adult child's mental health is to cut ties with a toxic parent. It seems clear now that Meghan understands this better than most. It's time we believe her.