The day after Donald Trump was elected in 2016, I rushed to Union Square in New York City in the freezing rain to capture people's reactions. There was one man I spoke to whom I never forgot: Jack Catalano, a special education teacher at PS 226 in Manhattan, who told me he had spent all day comforting his inconsolable students with disabilities. He told me they had come into school that morning in tears after watching the person who mocked people like them on the national stage become the most powerful leader in the world.
The fact that, according to 2016 data, disabled people make up 1 in 6 eligible voters means they have the potential power to sway an election.
"I simply held and wrapped my arm around their shoulders as I let them cry and told them I was there for them and we are all going to be OK," he told me. "I explained that this is just currently how our democracy works and they will get their chance to make change and vote when they are 18."
Fast-forward four years to the 2020 election. It has been 30 years since the Americans with Disabilities Act was signed. It will also be the first time many of Catalano's students will be able to vote. Once feeling hopeless and helpless, these young adults are claiming their power by speaking up at the ballot box against a president who bullied them.
A 2016 study by the Government Accountability Office found that 60 percent of polling places had at least one accessibility issue. And with a global pandemic, the country's largest minority group will face even greater barriers to voting this year.
And it's not getting better. Just a last month, the Supreme Court struck down a decision that would have allowed curbside voting in Alabama, which would have accommodated voters with disabilities to vote without entering crowded polling places during a pandemic.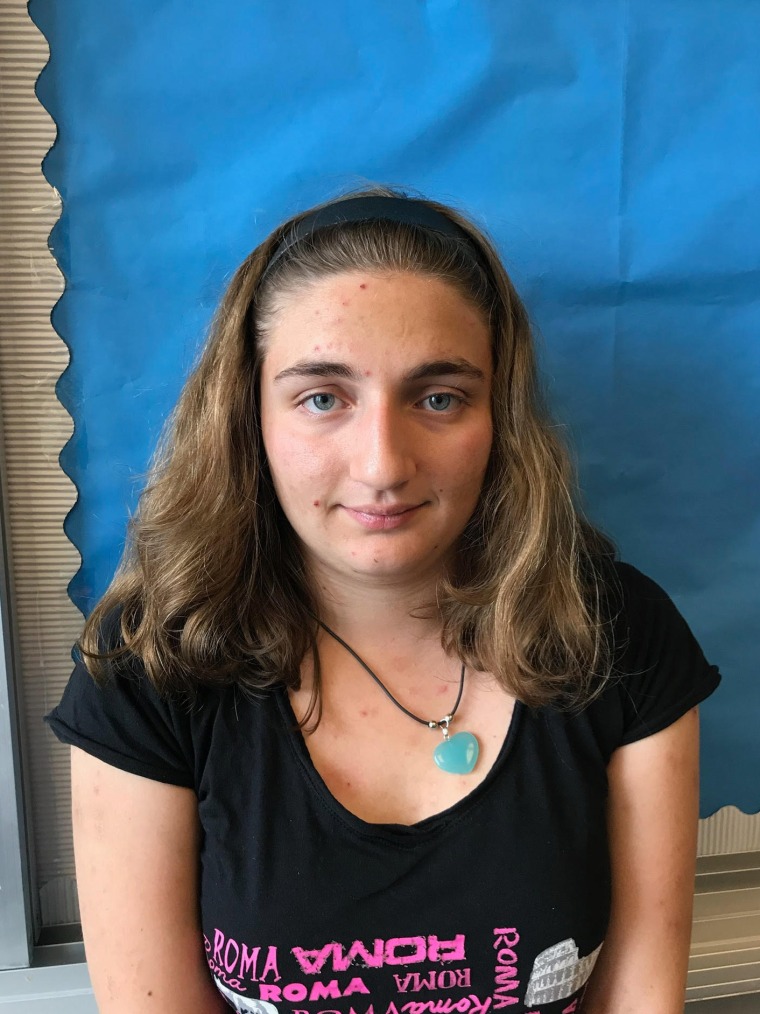 "Unfortunately Donald Trump won in 2016," Sydney Sinatra, a former student of Catalano's who recently turned 19, told me. "I was so sad and not happy, and now it turns out that Donald Trump is being the worst president on Earth." Sinatra can't work at her job at the New York Public Library because of the pandemic, and she is frustrated by the president's response to a virus that makes her more vulnerable, given her developmental disability.
"I am excited to vote for Joe Biden because he will listen to scientists," she said. "He listens and is kind. ... Donald Trump bullies everyone and is mean to everyone."
Sinatra is passionate about climate change and a woman's right to choose. And just like any Gen Zer, she's also worried about the president's threats to her favorite social media app. "Donald Trump wants to ban my TikTok because he hates China and is mad that TikTokers make fun of him," she said.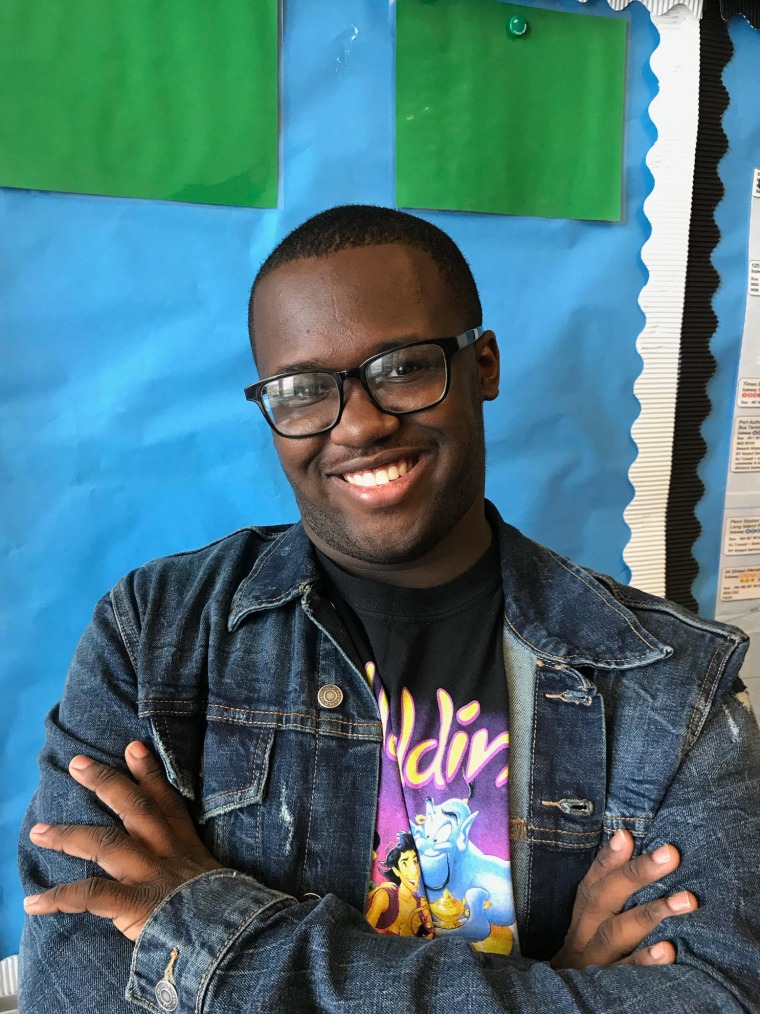 For Jared Bazemore, an extroverted young man who just turned 18, voting isn't something he has to do, it's something he gets to do. "This is my first time voting, and I'm so excited," he said. "I'm looking forward to voting ... and I hope Joe Biden wins the election."
His friend Hadah Medford, 19, seems equally as jubilant about voting for the first time in such a crucial election. Medford usually works collecting garbage and planting flowers in Battery Park, and he feels frustrated that Trump's handling of the virus is still forcing him to stay home and miss out on valuable work training. Medford joined the 1 million other workers with disabilities who lost their jobs because of the pandemic.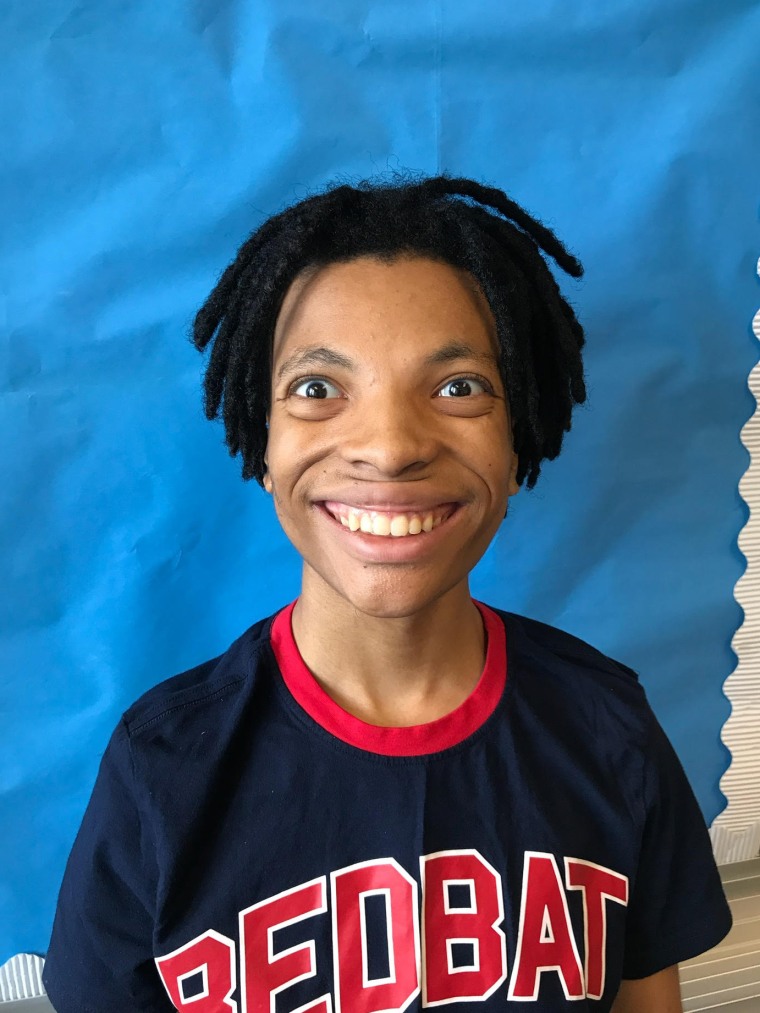 "I miss hugging people," he said. He expressed frustration at seeing Trump campaign maskless when masks are what protect people like him in particular, as someone who is 10 times more likely to die from Covid-19. When asked what he thought about Biden's wearing a mask, he answered, "That means he's on our side."
Mahliek Benjamin, 21, echoed a deep frustration that the pandemic is disproportionately affecting his life. "Trump's got to go," he said. "He doesn't care about poor people. He just cares about rich people." His regular shifts at Tao Restaurant in Manhattan were part of his work training program, which allowed him to continually work on the skills he needs to apply for his dream job of becoming a firefighter. But the pandemic has put all those plans on hold. "I'm struggling right now. ... It's delaying my career."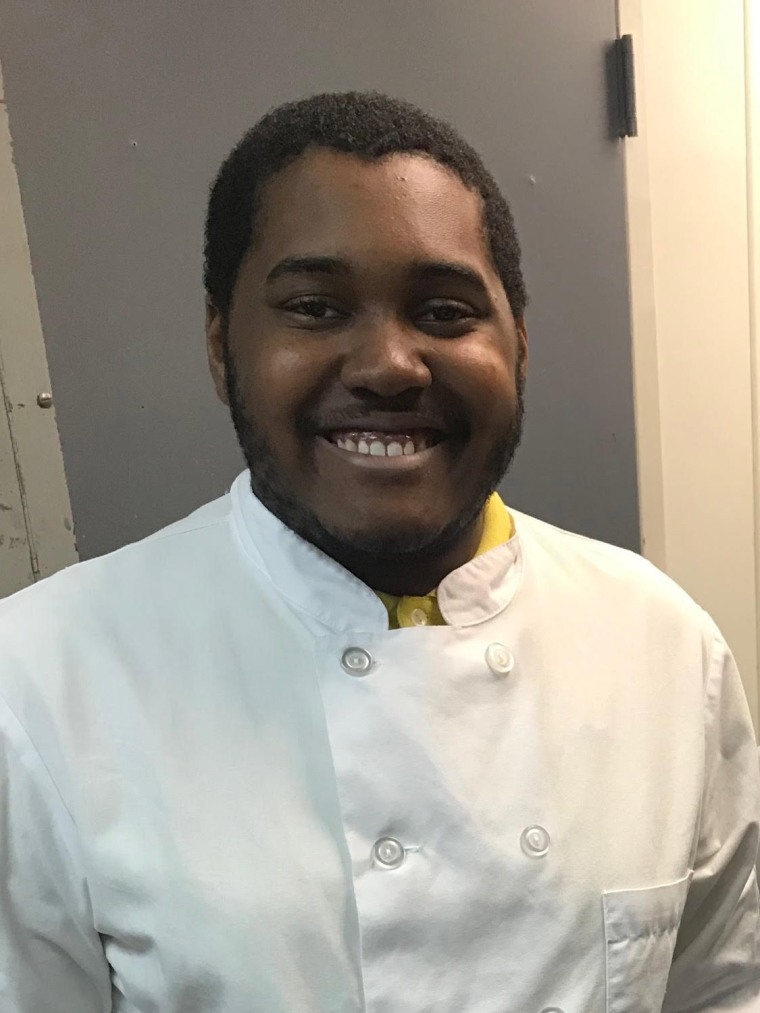 But it goes deeper than just Trump's handling of the pandemic: "He doesn't care about any of us," Benjamin said. As it did many other voters, the Black Lives Matter movement helped activate Bazemore, Medford and Benjamin. As young Black men with disabilities, they are the most at risk of police brutality in Trump's America. Up to half of people killed by the police have disabilities, researchers found in 2015, with chilling cases like the one of Daniel Prude, 41, a Black autistic man who was killed by police in March in Rochester, New York. "It's not safe to be around the police," Medford said. When asked what he would like the police to do differently, he simply said: "Stop killing us."
Young Black men with disabilities are the most at risk of police brutality in Trump's America. Up to half of people killed by the police have a disabilities.
Bazemore said that he wanted to participate in the racial justice protests in New York City over the summer but that his parents were too worried to let him join. "I was really shocked and very devastated when I found out Breonna Taylor was killed," he said. "I was shocked about that. I couldn't believe it with my own eyes." When I asked what he would say to Biden, he replied: "Please save us, and tell the police ... tell them not to kill us anymore. Tell them to be easy on us."
With an estimated 38 million voters with disabilities, Sinatra, Bazemore, Medford and Benjamin are members of no small voting bloc. While their demographic typically has lower voter turnout than other groups because of barriers of access to voting, the fact that, according to 2016 data, disabled people make up 1 in 6 eligible voters means they have the potential power to sway an election.
But while people with disabilities face some of the most regressive and outrageously overt forms of voter suppression, they have also turned society's systemic ableism into creative forms of resistance, such as a new nonpartisan app designed to help people with disabilities vote. Founded by Dylan Bulkeley-Krane, the disability rights policy coordinator for Hillary Clinton's 2016 presidential campaign, it is one of the first accessible voting apps — most of the existing ones aren't — an entrepreneurial pursuit endorsed by Sens. Cory Booker and Tammy Duckworth. The app, called Brink Election Guide, offers ballot information, polling locations and resources for voters who face discrimination or other hurdles at the polls.
Bulkeley-Krane said voters with disabilities like him have been more activated than ever, especially during the Trump administration. "This election will see the highest level of participation by disabled voters than any in the past, building on historical gains in 2016 and 2018," he said. "We will see this record high turnout, despite the global pandemic and historically long lines, because the disability community is determined to have their voices heard and rights protected."
And if the enthusiasm and determination of the disabled voters I spoke to is any indication, Trump's days in the White House may be numbered.
CORRECTION (Nov. 2, 4:44 p.m. ET): A previous version of this article misstated Alabama's position on mask wearing. A statewide mandate that masks be worn in public expires on Sunday, Nov. 8. It is not a state that doesn't require masks.