House Republicans are beating the drum for the repeal of the Affordable Health Care Act. But any repeal bill will likely die in the Senate, and if it doesn't, the President has promised to veto it. There is also significant opposition to health care reform at the state level, led by Republican Governors who have already begun rejecting the expansion of Medicaid. What does that mean for their constituents? A study by the Brookings Institute, using data from the Kaiser Family Foundation, shows the top rates of uninsured citizens are in seven states with Republican governors. The uninsured in those states totals 14.5 million people, and make up 29% of all the uninsured Americans.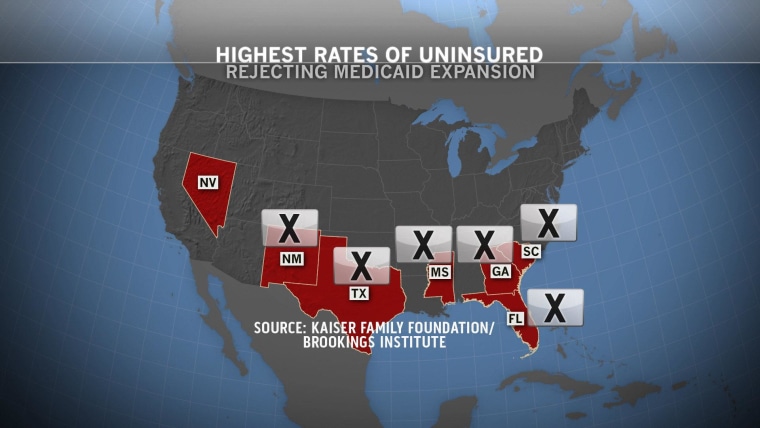 Of those top seven states, six have promised to reject the expansion of Medicaid, which is scheduled to take effect in 2014. In Texas alone, rejecting the expansion means 1.4 million uninsured people who would have been eligible for Medicaid will remain without coverage.
Today Majority Whip Kevin McCarthy said Congressmen on both sides of the aisle are being told by their constituents back home to get rid of the President's health care law. It's no secret the law still remains unpopular. But as people learn more about the benefits of the Affordable Care Act, will the calls to keep the law grow as vocal as those to repeal it?